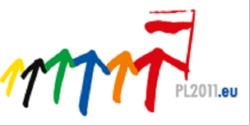 Georgia exported more products based on dollar value to Poland than any other U.S. state in the first half of 2011
Atlanta, GA (PRWEB) September 30, 2011
Source - Atlanta Polish Chamberof Commerce:
Administrative responsibilities for the Council of the European Union (EU) are provided by the Presidency, which rotates among EU member states every six months. For the second half of 2011, Poland serves as President of the Council and has stated that priority will be to lead the EU towards faster economic growth, and an enhanced political community.
To promote these developments, the representatives of the Embassy of Poland in the United States (U.S.) are visiting Atlanta to participate in a trade and business development conference on Monday, October 24th, featuring Ambassador of Poland to the U.S. Robert Kupiecki.
Additionally, the Conference will be attended by: Mr. Pawel Pietrasienski, Head of the Trade & Investment Section of the Polish Embassy; the Polish Information and Foreign Investment Agency (PAIiIZ) delegation, including representatives from local and regional governments (City of Częstochowa, City of Łódź, Kujawsko-Pomorskie Voivodship, and Śląskie Voivodship) and representatives from Łódź and Mielec Special Economic Zones in Poland; and the Mazovia Development Agency, including seven companies from Mazovia, the central region of Poland and the economic leader among other regions of the country.
"We have structured the conference to be as interactive as possible. Attendees will have an opportunity to participate in various discussions regarding investing in Georgia, doing business in Poland, and educational opportunities for Georgia students in Poland" explained Anna Alford, President of the Atlanta Polish Chamber of Commerce.
The Mazovia Region companies are available for one-on-one meetings:

Account
bioArcus
Kratki
Lingaro
Sotres
Sunovia Energy Technologies
WZZ Herbapol
The Conference will take place at the Wardlaw Center on the Georgia Institute of Technology campus starting at 8:30 am until 1:30 pm. Breakfast and lunch will be served.
The Conference is co-organized by the Trade & Investment Section of the Polish Embassy in Washington, DC, the Georgia Department of Economic Development, the Atlanta Polish Chamber of Commerce, and the Georgia Institute of Technology.
To register, click on the link: http://www.regonline.com/PolishPresidencyEU
Questions? Contact Anna Alford at AAlford(at)Georgia(dot)org or 404-962-4036
About Atlanta Polish Chamber of Commerce:
Polish American Chamber of Commerce Atlanta (PACC Atlanta) has set a goal of building social, cultural, and business bridges between Poland and the State of Georgia. We are confident that these connections will eventually flourish into a relationship based on trust, understanding, and common goals and interests.
Press release optimization services provided by Atlanta SEO Company Vayu Media. Vayu Media offers customized search engine optimization strategies to domestic and international companies.
###