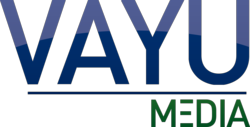 We knew instantly that it was just a great fit.
Atlanta, GA (PRWEB) October 17, 2011
Vayu Media announced today that the company and Write2Market will work together to collaborate on growth strategies for their rapidly expanding firms.
Vayu Media specializes in delivering search engine marketing, social media, mobile marketing and display advertising strategies to middle market companies nationwide. The Atlanta SEO company has developed successful strategies for Atlanta companies as diverse as the Technology Association of Georgia, retailer Floor & Decor, and IT solutions providers Carceron and Edge Solutions.
"Each one of our firms is a leader in their respective industry. Write2Market has an excellent reputation and once we actually set down with Write2Market's CEO, Lisa Calhoun, everything clicked. We knew instantly that it was just a great fit," explained Jennifer Dunphy, VP of Marketing at Vayu Media.
Write2Market is a leading Atlanta PR firm making its reputation by creating recognizable industry leadership for B2B clients, particularly in technology PR, healthcare PR and energy PR. Empowered by the company's proprietary Triple A industry leadership methodology, Write2Market helps companies get the national recognition they deserve through measurable successes with traditional and new media.
"In one month, Vayu brought our relevant, qualified site traffic up 29%--we were holding steady for over a year and nothing we did made a difference, until we brought Vayu onboard," commented Lisa Calhoun, CEO, Write2Market.
The firms will be collaborating on their respective internet marketing and public relations strategies. Clients will be able to benefit from this close relationship in the future as well.
# # #