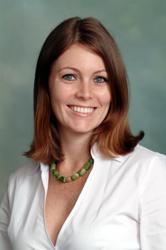 I look forward to sharing our experience in SEO with such a great group of CMO's and executives.
Atlanta, GA (PRWEB) January 20, 2012
The eMA is an association of emarketing professionals. Members include governments, companies, professionals, and students involved with the emarketing arena. The eMA provides marketing resources, services, research, certifications, educational programs and events to its members and the marketing community. The eMA works with a number of organizations, companies and governments on issues related to eCommerce, multi-channel marketing and legislative issues. The eMA has members in over 40 countries around the world, and sponsors or manages over 30 events a year. Over 5,000 marketers have enrolled in eMA online courses and thousands of eMarketing professionals and students have achieved certification status.
The eMarketing Association holds two conferences a year on the East and West coasts of the United States. eMA Conferences are designed for professional experienced marketers. For those that are just getting started in emarketing or professionals that would like to enhance there resume and further their careers we provide a number of online educational opportunities and professional certifications for people at all levels in this arena.
Jennifer Dunphy, V.P. of Sales and Marketing, for Atlanta SEO Company Vayu Media was selected to speak at the eMarketing Association Conference in San Francisco on April 3-4th, 2012. Jennifer will be speaking on the panel "Actionable SEO Antics" on Day 1 at 2 p.m and on on Day 2 "Complying with Google Search Guidelines" at 2 p.m.
Other speakers include VP of Brand Strategy at The Weather Channel, the CEO of PayPerVisit E-mail and more! The sponsors include LinkedIn, The New York Times, The Mobile Marketing Association and more.
Jennifer has provided her marketing and public relations expertise to the business community since 2005. Jennifer graduated from Georgia State University, where she double majored in Physiology and Kinesiology.
Through Jennifer's efforts, Vayu Media has seen significant growth year after year. Jennifer has been nominated two years standing as one of the Small Business People of the year, through the Metro Atlanta Chamber of Commerce. She is a Google AdWords certified professional, as well as a SEMPO certified Professional.
Jennifer currently focuses primarily on the marketing and public relations efforts for Vayu Media. Vayu Media is a global leader delivering a full range of integrated online marketing solutions, interactive services and high performance websites, for any company looking to be successful. The company's approach is consultative, and focuses on the long term growth of their clients. Jennifer's position consists of managing all of Vayu Media's marketing initiatives, establishing re-seller relationships, and overseeing the company's sales efforts.
Among her many responsibilities, Jennifer is often engaged to speak at seminars and trainings. She is available to facilitate trainings in the areas of; online marketing & media, sales strategies & business development, brand awareness & marketing to your target audience and marketing that drives ROI. More information on Jennifer's background can be found on her Linkedin profile: Jennifer Dunphy.
For more information on the eMarketing Association conference please visit this web page: http://www.emarketingassociation.com/2012/index.html
Contact Vayu Media at 800-456-1563 for an analysis of your online presence and the business impact internet marketing could have on your company.
###