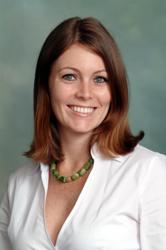 SEO & Social Media Are Converging; Your business can't afford to ignore one or the other.
Atlanta, GA (PRWEB) February 01, 2012
SoCon12 will undoubtedly offer insightful takeaways for everyone – from small business owners and journalists to CEOs and marketing professionals. In true SoCon tradition, there will be plenty of opportunities to get connected with hundreds of professionals from across the South and around the nation during the two-day networking event and un-conference.
Now in its sixth year, the SoCon series is one of the Southeast's longest running social media conferences and continues to offer a host of breakout sessions to fit a variety of professional needs.
Maximizing Brand Engagement: The Convergence of Social Media and Search Marketing
SoCon12 – February 3-4, 2012
When: Saturday Feb 4th, 2012; Networking reception Friday, Feb 3rd.
Where: Kennesaw State University, 1000 Chastain Rd, Kennesaw GA 30144
Who's in the audience: Roughly 500 journalists, media professionals and business owners. This event sells out each year.
Who's speaking: From well-known bloggers to CNN executives, it's a good mix of professionals who are well versed in social media. A few of the companies represented are CNN, ReTargeter, Paragon, Nurun, User Insight, IntelaText, Ga Tech and more. Keynotes from CEO of Appcelerator and an Executive from Edelman.
In a 2.0 world, consistent visibility and brand engagement are key to outpacing competition. Many brands have used SEO and social media strategies to go from virtual unknowns to leaders of the pack. Today's brands are seeing the value in recruiting industry experts to optimize their web presence for better online visibility and brand engagement. Jennifer Dunphy, VP of Sales and Marketing at Vayu Media will share best practices in SEO and social media for visibility and brand engagement, and how the two can work together to build your business online.
Jennifer E. Dunphy is the founder and marketing executive of the Atlanta SEO company Vayu Media. Under Jennifer's leadership the firm has become the leading SEO firm in Atlanta and is regarded as the most reputable Search Firm in the South Eastern United States. Jennifer has been a featured speaker on the subject of SEO at the Digital Summit 2011 and most recently was selected to speak at the eMarketing Association conference in San Francisco April 3-4th. Jennifer has been nominated for the distinguished Atlanta Business Leaders 40 Under 40 award by The Atlanta Business Chronicle, TAG Marketing Awards and LEAD Atlanta 2012, as well as Entrepreneur of the year two years standing with the Atlanta Chamber of Commerce. She has consistently proven her talents in marketing innovation and leadership.
Contact Vayu Media at 800-456-1563 for an analysis of your online presence and the business impact internet marketing could have on your company.
###