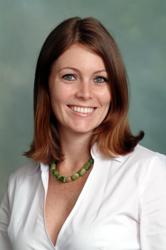 At the end of the day it is all about the results. ROI is everything. We're excited that we can help grow businesses
(PRWEB) February 22, 2012
The International Business Times is one of the world's leading business news organizations. IBTimes is breaking new ground in global business journalism by providing minute-by-minute coverage with an international context. It also strives to offer the full global picture of how economic, political and societal events connect from region to region. This unique approach to global news has enabled IBTimes to increasingly lead the agenda and the discussion on many major stories.
Business is impacted by the new media revolution and IBTimes has selected the Top Search Engine Marketing Firms of 2012 that lead the way. Search engine marketing, also known as SEM, is a form of Internet marketing that aims to promote websites by increasing their visibility in search engine result pages through the use of paid placement, contextual advertising, and paid inclusion. SEM has become one of the most powerful tools for any modern business that has an online presence.
Vayu Media the Atlanta SEO company is a search engine firm that sets itself apart from the competition. What sets one SEO company apart from another? Results. Vayu Media has delivered results that speak for themselves to clients across the United States. Vayu Media develops search engine marketing strategies for their clients that are results oriented and have a proven ROI. The Atlanta SEO company prides itself in working as a partner with their clients to understand their business in order to drive relevant and targeted traffic, build engaged social followers, or develop a branding strategy utilizing the most up to date social, seo, or display advertising techniques.
"At the end of the day it is all about the results. ROI is everything. We're excited that we can help grow businesses" explained Jennifer Dunphy, VP of Marketing at Vayu Media.
###