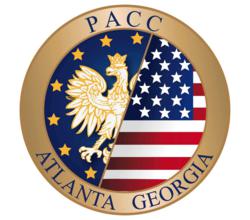 Imports from Poland to Georgia exceeded $100M in 2010. 43% Increase year over year.
Atlanta, GA (PRWEB) November 03, 2011
The economic ties between Georgia and Poland were recently strengthened with the hosting of a major trade and business development conference at GA Tech. The Atlanta Polish Chamber of Commerce hosted this event which was attended by representatives from special economic zones in Poland, the Polish State Investment Agency (PAIIZ), the embassy of Poland, and representatives of the Warsaw School of Economics. The event drew a large crowd to the Wardlaw Center at GA Tech. Georgia was represented by the Georgia Department of Economic Development, the Metro Atlanta Chamber of Commerce, AmRest-Applebee's, and Atlanta Polish Chamber of Commerce.
"The response was incredible, we are excited to start connecting the dots between Georgia and Poland. Georgia is already the number one state in U.S. exports to Poland. Both places are great to do business in. We just have to help create awareness" explained Anna Alford, President of the Atlanta Polish Chamber of Commerce.
The Polish delegations were impressed by what Georgia's business climate has to offer. They were very clear with everyone that they did not know what to expect. The highlights of the visit were tours at Kia Motors, Lockheed Martin, and the state of Georgia Quickstart program.
The event promotion and marketing was supported by Vayu Media, the leading Atlanta SEO firm. Vayu Media supports the efforts of the Atlanta Polish Chamber of Commerce with social media, press release and web marketing efforts.
###