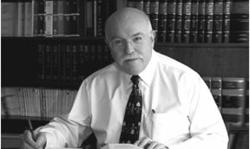 IRS data for fiscal year 2011 shows that 49.8% of full-fledged investigations result in a conviction, with 81.7% of those found guilty sent to prison.
Atlanta, GA (PRWEB) November 09, 2011
Being informed of an IRS audit or investigation is a quaking in one's boots moment – with good reason. Saying and doing the wrong thing can quickly escalate the matter. Those who find themselves embroiled in a sticky situation with the IRS need not face this daunting prospect alone. Attorney Jack Fishman has just unveiled a new website that can not only put a swift end to the shaking, but also begin resolution of the entire situation. A retired IRS Special Agent turned tax attorney, Fishman is the only lawyer east of the Mississippi who brings to the table over 25 years of service as an IRS agent. Fishman applies his extensive knowledge of the IRS, the Tax Law and the IRS's policies and procedures to help U.S. citizens facing government-related tax dilemmas. Those with IRS tax problems can access a free tax consultation through Fishman's new website, TaxAttorneyJack.com.
However small (or large) one's chances are of being audited/investigated by the IRS, finding oneself in that anxiety-filled situation is no small matter for the individual involved. According to "The Wall Street Journal" MarketWatch, "In fiscal year 2008, the IRS audited 1% of the more than 137 million returns filed the year before." But for those in higher income brackets, the odds increase dramatically. That same year, "The audit rate of those with income higher than $200,000 was 2.94%, and for those earning more than $1 million it jumped to 5.57%." By 2009, Forbes reported that latter figure had risen to 6.42%.
What the taxpayer says and does at the outset can set the tone for any subsequent scrutiny. Once the situation elevates from inquiry to full-blown investigation, there may be no way out. IRS data for fiscal year 2011 shows that 49.8% of full-fledged investigations result in a conviction, with 81.7% of those found guilty sent to prison. "Those first few moments are crucial. What you say and the documents you provide will be held against you," Fishman cautions.
Atlanta Tax Attorney, Jack Fishman recommends U.S. taxpayers who have been contacted by the IRS consult with an attorney who specializes in tax issues for professional help. With an attorney as their advocate, under-the-gun taxpayers don't have to utter a word that might jeopardize their outcome. Fishman stresses to his clients, "Whatever you do - do not speak to them."
CONTACT INFORMATION: Now, people anywhere in the country experiencing IRS problems can access Fishman for a free tax consultation; visit http://taxattorneyjack.com/ or contact Attorney Jack Fishman at (404) 320-9300.
The contents of this press release may be considered attorney advertising. Prior results do not guarantee a similar outcome. The content of this press release is for informational purposes only and is not, nor is it intended to be, legal advice. It does not create an attorney-client relationship. You should consult an attorney for advice regarding your individual situation.
###