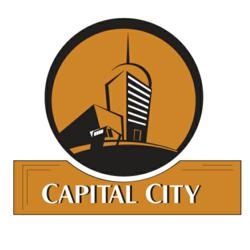 Our goal is to provide the best customer service possible by being a well-rounded establishment
Atlanta, GA (PRWEB) January 09, 2013
On January 5th, Atlanta wine store, Capital City Package, held its first annual white wine sale, where customers had the opportunity to take 20% off almost every bottle of white wine in the store. The sale only lasted Saturday and Certified Wine Specialist Larry Kantrowitz reported that this event had an excellent turnout.
"Many people came to indulge in the sale and everyone seemed really excited about getting a discount on their favorite white wine," says Kantrowitz. "Customers had the chance to purchase a 2009 bottle of Christian Moreau Chablis Grand Cru 'Le Clos' for $62.49 as opposed to $74.99, a 2010 bottle of Kendall-Jackson Chardonnay for $9.99 instead of $11.99, and hundreds of other wines too."
As part of its New Year's Resolutions, Capital City Package plans to hold other large sales in 2013 for its other products, including red wine, champagne, vodka, gin, tequila, whiskey, rum, brandy and more.
Capital City Package is a family owned business designed to help all of its customers find just what they're looking for when it comes to wine, beer and spirits. In addition to adult beverages, this one-stop-shop also sells liqueurs, mixers and cigars.
Capital City Package has more than 100 years of beverage experience and is capable of handling everyone's request. With a seasoned and professional management team, including a Certified Wine Specialist, Capital City Package is equipped to help people find exactly what they're looking for, from stocking a bar to hosting a party.
"Our goal is to provide the best customer service possible by being a well-rounded establishment," states Kantrowitz. "That means not only offering quality products, but also assisting our customers with questions and concerns and even offering great cocktail recipes, which you can find on our blog."
For more information on Capital City Package, visit capitalwineandliquor.com or call 404-351-7579.