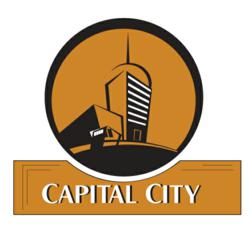 We consider our store the one-stop-shop for everyone's beverage needs
Atlanta (PRWEB) December 20, 2012
Capital City Package, premiere wine shop in Atlanta, recently announced the top five best selling wines available for purchase in its store all month long. Certified Wine Specialist of the Capital City Package team, Larry Kantrowitz, played a large role in researching quality, affordable wines and stocking the store with the best bottles for customers to purchase and enjoy all month long.
Capital City Package uploads its wine, liquor, beer and cigar products to its website, capitalwineandliquor.com, on a regular basis for customers to peruse. Under the website's wine category, Capital City Package's team has provided a variety of red wine, white wine and champagne products with details such as pricing, volume and description per bottle.
"Our Chateau St Jean Chardonnay is a one-of-a-kind product of Sonoma County, California," states Kantrowitz on the shop's top wine products. "Ladera Cabernet Sauvignon is a great dessert wine because it has hints of fruit, vanilla and red licorice that linger on the palate. And if you're looking for a little bubbly, our Moet & Chandon Imperial Rose is a romantic champagne perfect for a candlelight dinner or an after-dinner refreshment."
In addition to these wine products, the Capital City Package website has others listed that contribute to the shop's top five brands available for purchase this month. Capital City Package has recently remodeled its Atlanta wine and spirits shop on the corner of Collier and Howell Mill Road to better serve its patrons with an even broader selection.
"We consider our store the one-stop-shop for everyone's beverage needs," says Kantrowitz. "Whether you need a particular bottle or just a cocktail mixer or a liqueur, we can help. Our website even offers customers helpful tips like how to host the perfect holiday party or how to pair specific wines with various dishes."
If you're interested in learning more about Capital City Package in Atlanta, visit the website or call 404-351-7579 today. Capital City Package is open Monday through Thursday from 8 AM to 10 PM, Friday to Saturday from 8 AM to 11:30 PM and on Sundays from 12:30 PM to 8 PM.