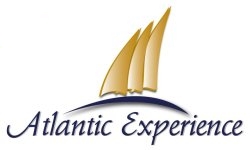 Las Vegas, Nevada (PRWEB) February 14, 2013
Atlantic Experience is an elite travel club that is based out of Gran Canaria, Spain, and this company is well known throughout the industry for providing members with luxury vacations. Although this company was very recently established, the staff and owners have many years of travel industry experience which makes Atlantic Experience's deals some of the most highly sought after in the industry, like vacation in the Atlantic Beach Club.
One of the key places that the Atlantic Experience recommends travelers vacation to, is the Atlantic Beach Club. This location is promoted at the place to be for 2013, and is one of the most affordable travel options. The Atlantic Beach Club is located on the Playa de Ingles beach, and is in view of the tower San Agustin. Many people travel to this area to witness the dunes that the Canary Islands are known for. With recent deals from the Atlantic Experience. It is now possible for a family of four to comfortably travel to this location, at unbeatable prices.
The Atlantic Experience recommends the Atlantic Beach Club because of their many on-site facilities, and spacious rooms. Each of the rooms at the Atlantic Beach Club are similar to condos, so they sleep up to four people, an come with a kitchen where travelers can prepare meals. This is another way that these vacations are so affordable, because when travelling vacations can cut typical food related costs by simply eating in the room. However, there is a wide selection of restaurants and bars that one can take advantage of while vacationing at the Atlantic Beach Club.
The Atlantic Experience is one of the most highly regarded travel clubs, because this company's selection of locations is one of the best in the industry. All too often people sacrifice their vacations because they can't afford them anymore, but through using the service of a travel club, it is now possible for travelers to start enjoying their vacations again. It's a new era in the world of travel, and amazing vacation clubs like the Atlantic Experience are leading the way to affordable traveling.
****
Atlantic Experience Contact Information:
C.C. Atlantic Beach Club
Paseo Costa Canaria s/n
35100
Playa del Inglés
Gran Canaria
Telephones: +34 928561332 | +34 928561188
Email: office(at)atlanticexperience(dot)com
Website: http://www.atlanticexperience.com