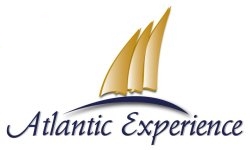 Los Angeles, California (PRWEB) February 18, 2013
Atlantic Experience is leading the travel industry in affordable vacations, at highly sought after destinations, and 2013 is no exception with some of the most impressive deals located at Club Primavera. Members of Atlantic Experience are always informed of the best deals at the company at the beginning of every year, and this year members can look forward to the most affordable deals of the year at Club Primavera, located near the dunes of Maspalomas.
The Atlantic Experience is a travel club that strives to provide the most exclusive deals to some of the most exotic places, and this is why Club Primavera is being promoted for 2013. This is resort looks like a beautiful oasis in the middle of the desert, sitting on the beach, and offering a wide variety of amenities. This summer, Atlantic Experience is providing discounted travel packages, while supplies last, to this location. Through this package, members can enjoy all-inclusive options, discounted excursions and much more. There are so many fun things that this location has to offer it is hard for vacationers to take advantage of everything in their first trip alone.
Members of Atlantic Experience are looking forward to discounted all-inclusive packages this summer, so that they can save even more money while traveling to this exotic locale. This resort is minutes from the golden sand dunes of Maspalomas. When traveling to the Canary Islands there are many sites to see, one of the most iconic is the visitation of these beautiful dunes. Club Primavera is in the perfect location for travelers to enjoy luxurious surroundings, and gain access to one of the most beautiful natural images possible.
The Atlantic Experience also recommends Club Primavera because of this locations many amenities, which will be even more discounted during the summer promotion of 2013. The cost varies according to the size of the group, and is only available in a first come first serve basis, which is why many members are booking now. This is one of the most sought after clubs in this vacation club's inventory, and members are already booking trips for the summer of 2013.
The Atlantic Experience is one of the most sought after travel club memberships, because of this company's amazing travel opportunities. Through this travel club vacationers can experience trips that they never would have been able to afford on their own, and all with minimal effort. There are many great options for traveling with this travel company and the deals of 2013 look to be some of the best yet.
****
Atlantic Experience Contact Information:
C.C. Atlantic Beach Club
Paseo Costa Canaria s/n
35100
Playa del Inglés
Gran Canaria
Telephones: +34 928561332 | +34 928561188
Email: office(at)atlanticexperience(dot)com
Website: http://www.atlanticexperience.com