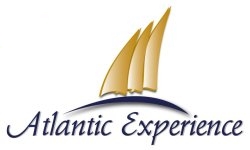 San Diego, California (PRWEB) February 19, 2013
Atlantic Experience is one of the best travel clubs in the industry because of this company's dedication to providing highly affordable travel deals to exotic locales, and this year is no exception with the introduction of a new affiliation with Club Excelsior II. This is a resort that is located right in the heart of Gran Canaria, Spain, at the Playa del Ingles, and is the perfect location for couples and families to travel this summer.
Atlantic Experience is always adding new resorts to their inventory, and this year the newest resort is that of Club Excelsior II. This is a great location that has immaculate grounds, a beautiful view of Playa del Ingles, and spacious apartments that are perfect for week long vacations. Many people find that traveling through a travel club is more affordable because of full kitchens in the rooms, and even meal plans in some locations. Travelers can enjoy all the amenities at locations for packaged rates, and this elevates the overall vacation experience. The most important part of securing a vacation through a travel club is not getting stuck at a subpar location, just because it is less money, With Atlantic Experience there is such a wide selection of resorts that members complain about have optimal places to choose from, so that they can plan the vacations of their dreams.
Atlantic Experience was impressed with Club Excelsior II because of all of the amenities that this location offered, which is exciting for active travelers that want to experience something new every day. This location boasts several activities, some of which include a world class spa, squash, horseback riding, golf, and many more. There is even a casino in close proximity, as well as additional restaurants and shops. There really is something for every traveler at this location, which is why Atlantic Experience recommends this resort as one of the top places to travel in 2013.
Atlantic Experience is excited to debut all of these travel deals for 2013, because they are focused on providing the best option of vacations for all of their members. This is why this travel club has been informing members of all of the best places to travel in 2013. There are many resorts to choose from, but some of the members favorites are in the Canary Islands of Spain. This exotic location is always towards the top of the most traveled places every year, and they are vast enough that there generally isn't a huge crowd. With these travel deals offered by Atlantic Experience, there will be a lot of happy members traveling in 2013.
****
Atlantic Experience Contact Information:
C.C. Atlantic Beach Club
Paseo Costa Canaria s/n
35100
Playa del Inglés
Gran Canaria
Telephones: +34 928561332 | +34 928561188
Email: office(at)atlanticexperience(dot)com
Website: http://www.atlanticexperience.com