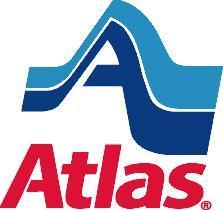 This is also a public safety issue, because the individuals used to complete these moves are usually not trained, background-checked, licensed or insured like reputable movers.
Evansville, Ind. (Vocus) June 24, 2010
Consumers planning a move this summer need to protect themselves against moving fraud, says Atlas Van Lines, one of the nation's largest household goods moving companies. More than 40 million Americans move each year, and while most moves go smoothly, consumers need to be aware of a nationwide moving scam.
The scam occurs when criminals pose online as reputable movers and obtain customer contact information. They give extremely low price estimates, and use the name and credentials of trusted, reputable firms. After loading belongings into a truck, the criminals change the price estimate, tack on extra charges and hold the goods hostage until the consumer pays a higher price. Before entering into any agreement, consumers are urged to confirm the identity of any mover.
"These rogues are committing criminal actions that violate numerous federal statutes," said Marian Weilert Sauvey, general counsel of Atlas World Group and Atlas Van Lines. "This is also a public safety issue, because the individuals used to complete these moves are usually not trained, background-checked, licensed or insured like reputable movers."
Sauvey added that some individuals have been duped recently by companies claiming to be major moving companies or that use names that are very similar to the names of legitimate movers. These rogues may even send potential customers to the legitimate company's web site. "You need to do everything you can to protect yourself when you move, particularly if you are finding a mover on the Internet," said Sauvey.
Atlas recently launched a new consumer website, http://www.atlasvanlines.com that allows visitors to verify a genuine Atlas mover. Consumers may also call Atlas headquarters in Evansville, Indiana at 800-638-9797. Atlas is working with state and federal law enforcement agencies to investigate recent cases of moving fraud. Atlas Van Lines offers the following tips to protect consumers from moving fraud:

Be cautious when using online moving resources other than the website of the carrier that will actually be transporting your goods.
Be suspicious of an estimate that seems too good to be true.
Request an in-home estimate, which will allow your mover to more accurately assess your household goods.
Confirm that the carrier transporting your goods is legitimate by reviewing its website or making a phone call.
Always confirm that any mover is an agent of the carrier the mover says it represents.
Be leery of paying a large sum for moving services up front rather than upon delivery.
Understand what you are paying for. Get a written estimate of all charges, including any fees charged by a moving broker.
If the moving truck is not identified with the name of your contracted carrier, contact the carrier directly and ask why.
If you have been scammed, contact your local police department and file a complaint with the Federal Motor Carrier Safety Administration.
"Summer is the busiest season for moves," says Sauvey. "Make sure that your goods don't fall into the wrong hands by doing what you can to protect yourself in advance of your move."
Atlas Van Lines is the largest subsidiary of Atlas World Group, an Evansville, Ind.-based company. Atlas World Group companies employ nearly 700 people throughout North America. More than 500 Atlas interstate agents in the United States and Canada specialize in corporate relocation, household moving services and in the transportation of high-value items such as electronics, fine art, new fixtures and furniture. Visit http://www.atlasworldgroup.com and http://www.atlasvanlines.com for more information on the company and Atlas agents.
Contact:
Kerri Hart, Atlas Van Lines
800.638.9797, ext. 2951
Tricia Parrott, Hetrick
317.262.8080
###