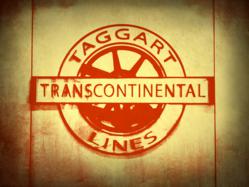 There's no better way for a fan to appreciate the professionalism and joy we experience every day than to join us on the set of EITHER-OR
Beverly Hills, CA (PRWEB) May 09, 2012
Either-Or Productions announced today that it is looking for one additional background player to work on the last day of principal photography, Tuesday, May 15th.
Based on Ayn Rand's (Feb. 2 1905 - Mar. 6 1982) 1957 novel "Atlas Shrugged: Either Or" is set in a near future dystopian USA. Dagny Taggart, Chief Operating Officer for Taggart Transcontinental, having discovered the potential answer to a mounting energy crisis - an electrostatic motor - goes on a quest to find the one remaining mind who can bring it to life.
"It's been incredibly rewarding producing this film in LA where the world's most talented and creative cast and crew are readily available. There's no better way for a fan to appreciate the professionalism and joy we experience every day than to join us on the set of 'Either-Or,'" says Producer Jeff Freilich.
Producer Harmon Kaslow stated, "Watching Jeff Freilich, director John Putch, and their whole team put it all together has been truly awe inspiring. We're really excited to bring in a fan to share this once-in-a-lifetime experience with us. It's going to be a lot of fun for everyone."
Fans interested in participating need only follow the official Atlas Shrugged Twitter account and retweet or like the official Atlas Shrugged Movie Facebook page and share posts with their friends. More information can be found on the movie's official blog at http://blog.atlasshruggedmovie.com.
About Either-Or Productions
Either-Or Productions, LLC. was formed by John Aglialoro as a motion picture studio to produce and distribute Part 2 of the Atlas Shrugged movie trilogy based on Ayn Rand's epic novel. For more information, visit http://blog.atlasshruggedmovie.com.