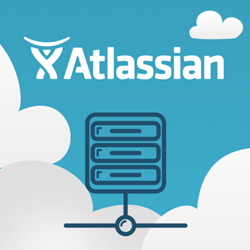 Atlassian applications are now mission critical in the Enterprise and organisations need a provider they can trust. - Clearvision CEO Gerry Tombs
(PRWEB) June 17, 2015
With 85 of the Fortune 100 now using Atlassian and 80% of Enterprise organisations looking to adopt cloud computing by 2016, Clearvision's Atlassian hosting comes at a perfect time for the market.
When it comes to hosting Atlassian JIRA, Confluence or any of the other tools that are favourites of the Fortune 5000, companies have three options:
Hosting managed in house. Any IT team wishing to host their Atlassian tools on a 3rd party server can select one of the many solutions available. This needs correct setup and regular management. Upgrades/fixes/configuration are all managed by specialist staff, perhaps aided by a consultant.
Atlassian Cloud. Atlassian's own hosted solution, which offers companies a simple way to access Atlassian apps online. The main drawback of this option is you'll need to use the latest version of the tool, which can cause issues with plugins that aren't up-to-date.
Clearvision's Managed Service. The most comprehensive solution, which ensures organisations can integrate whichever tools/plugins they want and scale when they need to in the most cost effective way.
Where Clearvision stands out from other providers is in its industry leading expertise with the Atlassian tools. As Atlassian's No.1 Expert Clearvision has years of experience managing and maintaining Atlassian solutions, be they hosted, behind the firewall or a hybrid of both.
Clearvision CEO Gerry Tombs said: "Our clients choose us for complete peace of mind. Atlassian applications are now mission critical in the Enterprise and organisations need a provider they can trust."
"With Clearvision you get more than basic support. You get a dedicated resource that not only maintains your server, but proactively monitors your system. We can even go further with app upgrades and offsite replication. It's the most comprehensive hosting solution for Atlassian on the market."
Pricing for Clearvision's Atlassian hosting starts at £149/month for standard lights on hosting and includes free setup. Standard hosting also includes snapshot backups, SSL and patching and monitoring.
Other options included as part of Clearvision's Advanced and Enterprise hosting packages include:

Infrastructure integration
Support SLAs
Access to support portal
User Acceptance Testing (UAT)
Backup and restore
Disaster recovery
App upgrades
Offsite replication
What about security?
Any security concerns large organisations might have about hosting their data on the cloud is laid to rest with Clearvision's solution.
All tools are hosted using proven MPLS technology, with ISO27001 security and datacenter failover on award winning infrastructure. Servers are available around the globe.
In addition to this, 24/7 patching and monitoring is carried out by Clearvision's expert team to ensure application integrity. SSL is provided as standard with all hosting packages.
How to get started
Getting started is simple:
1. Visit https://clearvision-cm.com/atlassian/hosting/
2. Select from Standard, Advanced or Enterprise hosting options
3. Select Atlassian applications and number of users
4. Submit an enquiry form and a member of the Clearvision team will be in touch to progress the order.