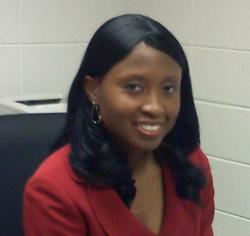 This is a great place for students to highlight thier soft skills, that are in such demand by industry right now.
Ann Arbor, MI (PRWEB) April 29, 2013
Since 2003, ATMAE student members have faced the challenge of building the best robot and competing to see who comes out on top. This year, the 'bots will meet in New Orleans, at ATMAE's Annual Conference on November 21-22, 2013.
The Student Division Leadership creates a new and inventive challenge each year to keep the competition fresh. This year, the robots will autonomously gather ping pong balls, sort them by color, and then shoot them in to baskets scattered around the course. "The 'bot that shoots the most balls in to the correct hoop wins," said Dr. Jessica Buck, ATMAE Student Division President.
Robot Foot print is limited to 2 feet x 2 feet and will shoot ping pong balls in to a 2-foot high basket.
All entries must be wirelessly remote controlled
No robotic kits allowed, although hobbyist level components may be utilized
Robots cannot be gas powered
Each team must complete the task in 5 minutes
Teams will also be judged independently on design and construction, controller methodology, fabrication/innovation, poster and technical reports.
Important Dates for the 2013 Robotics Competition:
October 25, 2013-Confirm intent to compete to ATMAE office (734-677-0720 or atmae(at)atmae(dot)org)
November 4, 2013-Submit to Technical Report
November 21, 2013-Final Elements judging, student division roundtable, ATMAE Annual Conference, Astor Crowne Plaza, New Orleans, LA
November 22, 2013-Competition, 3:00 pm
ATMAE would like to thank our Sponsors:
ATMAE is dedicated to helping students and industry come together to fill the skills gap that many employers are seeing in their new hires. The soft skills of collaboration and leadership are difficult to teach and test in a classroom environment. "This competition is such a great place for the students to come together as a team, solve complex problems creatively and respond quickly to problems as they arise during the competition," said Dr. Buck. "It really is a terrific opportunity to showcase their skills."
And the students see the value and enjoy the experience. "The competition was a great opportunity to apply the knowledge learned in the classroom to an actual real-world project experience," as noted by Grover Black, East Carolina University ATMAE Chapter Member.
The Association of Technology, Management, and Applied Engineering (ATMAE) is an international organization that sets standards for academic program accreditation, personal certification, and professional development for educators and industry professionals involved in integrating technology, leadership and design. If you would like more information check out our website at http://www.atmae.org.