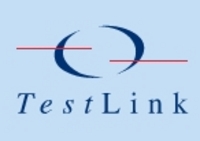 (PRWEB) March 30, 2011
UK and Czech Republic based ATM suppliers and laptop support company TestLink report a 29% growth in revenue in 2010 compared to 2009.
Testlinks' sales have tripled over the last six years, with an overall increase of 269% from 2005.
The growth highlights the achievement of the global ATM suppliers made in 2010, which include launching a new ATM parts finder service, secure disposal service and a Laptop inventory management and resale service.
The addition of the new easy to use ATM parts finder service to the TestLink organisations business offering and the successful acquisition of OEM, a specialist ATM parts supplier, further strengthens the ATM parts service.
With over £7.5 million worth of new and refurbished Wincor and NCR ATM parts, the ATM parts finder provides global ATM service providers with quality, reliable and rapid access to thousands of ATM parts.
Further to this, last year TestLink also enhanced its high quality ATM cassette repair services in the Prague facility, in order to service the Central and Eastern European cash-in-transit organisations and banks.
The growth has seen two new additions to the TestLink team. Mike King appointed as ATM Division Director and Nick George as Laptop Support Director, indicating the success of 2010 and the planned success for 2011.
With over 150 dedicated staff across three sites, TestLink consistently provides expert advice and high quality ATM solutions in bank approved secure facilities. With a relentless focus on stripping out operational costs and headaches for ATM service providers.
Delivering innovative and industry-defining ATM solutions for its clients, the company focuses on five main business areas:

ATM Parts Supply – access to thousands of refurbished NCR and Wincor ATM parts, shipped by overnight despatch.
ATM Sales – hundreds of remanufactured, cost effective and reliable as new NCR and Wincor ATM machines, that are up to 70 per cent cheaper than the price of new ATM's.
ATM Refurbishment – the repair, refit, repaint, customisation and reconstruction of ATMs with technology and security upgrades, to bring clients existing inventory to an as-new condition, cutting costs but not quality.
Asset Management - outsourced ATM asset management, significantly reducing client's overheads and the depreciation of liquid stock, with complete transparency on pricing and margins.
Laptop Support – laptop repairs, inventory management and resale service. Providing excellent systems, logistics for and on behalf of Distributors, Retailers, OEMs and End Users.
ATM suppliers and laptop support company TestLink will continue to invest in building its unique presence worldwide through commitment to quality and service and the ongoing support of next generation Wincor and NCR ATM machines.
For more information, contact TestLink Marketing Manager, Nic Jones on +44 (0)1202 627100 or visit TestLink.co.uk
Information for Editors:
UK & Western European Operation
TestLink Services Ltd
No. 1 Factory Road
Upton
Poole, Dorset
BH16 5SJ
United Kingdom
Telephone: +44 (0)1202 627100
Fax: +44 (0)1202 625577
Central European Operation
TestLink Services Ltd
Luzna 591/4
Prague 6
16000
Czech Republic
Telephone: +420 220 121 450
Fax: +420 220 121 449
TestLink – Cutting Costs By Innovating Service
TestLink Services Ltd is an independent ATM supplier specialising in ATM remanufacture, ATM refurbishment and ATM asset & estate management – benefiting the global environment by increasing the reuse and recycling of automated banking equipment and reducing ATM-related waste.
ATM operators and third party manufacturers across the world can cut costs by up to 70 per cent by purchasing ATMs remanufactured by TestLink to 'as new' condition.
TestLink has 20 years of experience providing repairs to the leading ATM OEMs and maintenance organisations. The company has a capability across NCR and Wincor ATMs on all module types.
TestLink engineers strip each ATM down to its individual components, painstakingly rebuilding each module for maximum operational efficiency and longevity of service.
Each refurbished ATM undergoes a detailed 210-point inspection at TestLink before being shipped with delivery from just seven days.
TestLink serves its global markets from two fully resourced repair centres in the UK and one in the Czech Republic. Many of the 150 staff have direct OEM experience gained as engineers at ATM manufacturers NCR and Wincor.
TestLink was founded in 1989. It is still managed by its two founders, Chairman Nick Beer and Managing Director Greg Hughes.
The company operates to ISO9000 quality systems and ISO14001 environmental systems standards with an ethical environmental policy.
###