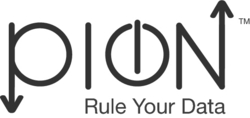 Mountian View, Calif. (PRWEB) October 20, 2008
Today Atomic Labs is happy to announce that the power of Pion is now available in a convenient to go box with the introduction of our Pion Reactor Core appliance.
The Pion Reactor Core enables you to be up and running with Pion in a matter of moments because it designed from the ground up for ease of use and low maintenance. The Pion Reactor Core supports automatic updates, remote management and easy integration into existing heterogeneous IT environments.
Each Pion Reactor Core is optimized for performance and security hardened for the most demanding data center needs. The Pion Reactor Core is available in two models to handle the biggest web analytics and data processing challenges. To find out more about why Ruling Your Data has never been simpler then with the Pion Reactor Core please visit our website at http://www.atomiclabs.com/pion/reactor-core
Availability and Pricing
The Pion Reactor Core is available today from Atomic Labs and includes Pion Enterprise Edition. Pricing is subscription based and includes all hardware, software, automatic updates and support.
Come Visit Atomic Labs at the eMetrics Summit
Atomic Labs would love you to come see what Pion can do in person at the eMetrics Marketing Optimization Summit in Washington, D.C. October 20th-23rd. More details are available at http://www.emetrics.org/2008/washingtondc/
About Atomic Labs™ and Pion™
Atomic Labs is the creator of Pion™. Pion™ is the powerful open source solution for handling your toughest data acquisition, processing, loading and streaming challenges. Pion™ is designed for large scale heterogeneous environments for real-time web analytics, log processing and ETL. Atomic Labs drives powerful solutions that enable businesses to turn disparate sources of hard-to-manage data into the operational intelligence they need, when they need it. For more details please visit us at http://www.atomiclabs.com or contact us at (866) 419-5220 to work with one of our experts to design as solution that is right for you.
###