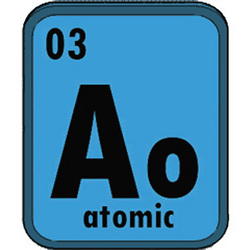 Atomic embodies a pro-active approach towards navigating media trends and creating impactful entertainment experiences.
Seattle, WA (PRWEB) March 24, 2010
Atomic Operations will be the next venture for the successful Gaming Industry Veteran, Chris Millar. Atomic is a fresh Interactive Entertainment Production Studio headquartered in the Seattle area, developing new Intellectual Properties which will be deployed across a variety of media platforms.
Atomic Operations is generating innovative projects by fostering production methods inspired by successful film studio practices. By collaborating with a dynamic cross-section of award-winning international Film, Gaming, Music and Social Media professionals, Atomic embodies a pro-active approach towards navigating media trends and creating impactful entertainment experiences.
"We are thrilled to be working alongside exceptional industry talent from all forms of entertainment," states Millar. "By creating stakeholder-driven production teams similar to that of Hollywood film studios, we are able to visualize and execute high-caliber gaming experiences, from social and mobile media to the next iteration of gaming platforms"
The Atomic Operations crew also includes previous co-development team members, Creative Director, John Mundy and Senior Programmer, Chris Coster.
"We are working together in a focused creative-driven team atmosphere with strong external partners," said Mundy. "As a number of mega-studios struggle through this recession, a highly agile team can quickly navigate market shifts to finalize and deliver upon the goals of each project."
About Atomic Operations:
Atomic Operations Media, LLC is an Interactive Media Studio headquartered in downtown Seattle, WA. The Company's leaders have successfully contributed toward numerous video game projects for some of the world's most innovative, successful and respected entertainment companies worldwide, including: Blizzard Entertainment, Namco, LEGO, NCSoft, Nintendo, Microsoft, Sony, Snowblind Studios, Lionhead Studios and Pandemic. With key staff in place, Atomic is already in full development on their first unannounced project and planning to aggressively expand during 2010.
About Chris Millar:
Millar's successful career spans over 15 years with experience and expertise as both a Game Developer and Industry Business Leader. Millar has helped generate successful franchises and assembled leading development teams. In the 90's, Millar was a Producer at Blizzard Entertainment, where he played a key role in the international launch of several titles within the WarCraft, StarCraft and Diablo series. Millar has also been a leader at such ground-breaking developers as Lionhead Studios, and more recently he Co-Founded and led a team at Darkstar Industries before its ultimate acquisition by Epic Games China.
###