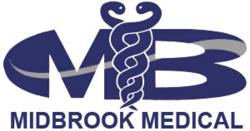 (PRWEB) May 28, 2011
Midbrook Medical, the Jackson, MI, manufacturer of medical decontamination, sterilization systems and custom fabricated medical equipment has introduced the "Medicount" Adenosine Triphosphate (ATP) testing system to aid healthcare facilities in the fight against Healthcare associated infections (HAIs).
Based on the most recent statistical information released on HAIs (AHA, 2010), which are based on a data analysis from the Healthcare Cost and Utilization Project (HCUP) performed in 2007, there is a clear problem with the ability of healthcare organizations to identify, contain or rectify HAIs (Lucado et al, 2010). The HCUP statistics indicate the following:

Over 42,000 adult patients acquired infections during their hospital stay in 2007.
Hospital patients with infections due to medical care had an average length of stay 19.2 days longer than patients without infections.
A patient with one of these infections cost nearly $43,000 more to treat than non-infected patients.
Additionally:
Burden of Healthcare-Associated Infections in the United States

1.7 million infections in hospitals
Most (1.3 million) were outside of ICUs
9.3 infections per 1,000 patient days
4.5 per 100 admissions
99,000 deaths associated with infections
36,000 – pneumonia
31,000 – bloodstream infections
These statistics are staggering. The environment in healthcare facilities is supposed to be one of the most sterile in American culture, yet HAIs remain a serious problem. One explanation for this situation is that healthcare personnel are not aware of the mediums of transport of HAIs and/or they are not aware of the presence of infection causing bacteria. Current methods of infection reduction such as washing hands go a long way to reducing the spread of infection but there are other issues that must also be addressed such as 1) Cleaning practices that are not sufficient or have gaps in quality. 2) Personnel that are charged with cleaning have no way to measure the effectiveness of their cleaning practices, 3) Human error or neglect in the proposed or recommended cleaning methodology of exposure areas such as medical devices, instrumentation and touch surfaces.
There are new studies coming out that present different methodologies and devices that aid in the reduction of HAIs each having efficacy results of their individual solutions. Adenosine Triphosphate (ATP) testing is no different. The use of ATP bioluminescence has been proposed as a means to improve the management of hospital cleaning. Benchmark values of what is considered clean or acceptable levels of clean can allow healthcare departments to monitor the efficiency of existing cleaning programs (Moore, Smyth, Singleton & Wilson, 2010).
ATP testing works because Adenosine Triphosphate is present in all types of organic material (i.e. food, bacteria, bodily fluids, unique proteins, allergens and even skin), and the ability to detect it through an ATP bioluminometer indicates the amount of microbial and non-microbial contamination in a given test area. This is accomplished by a luminescent chemical reaction, very much like the chemical reaction that takes place in the tail of a firefly that creates light.
The light is produced by the oxidation of a pigment called luciferin. Generally, the reaction rate of this type of combination is very slow, but when a catalyst is introduced into the equation the reaction is almost instantaneous. The catalyst of this reaction is "luciferase" (an oxidative enzyme used in bioluminescent reactions), which is mediated by the presence of a cofactor, which in this case is ATP. So, essentially when luciferase and ATP combine, the chemical reaction produces a bioluminescence (Light), which can be measured by means of relative light units (RLUs) and quantified, which is the entire premise of ATP testing.
As organic material comes into contact with surfaces via a touch or body fluid from an operation or a runny nose etc., it leaves ATP. The amount of ATP on a surface is a direct indication of the amount of organic matter that is there. Organic matter can harbor all types of microbiological contaminants such as pathogenic bacteria, mold, yeast and viruses. Therefore, the presence of high ATP levels is a good indicator of poor hygiene or poor cleaning practices and adversely, low ATP levels indicates good hygiene or good cleaning practices.
Many times, especially in healthcare, a surface may appear to be clean and may very well have been cleaned but contaminants may still be on a surface. It is very difficult to manage something that one cannot see with the naked eye or something that cannot or has not been measured in some form (like ATP). ATP testing provides real-time, quantitative data that allows the users to monitor potential hazards in a number of ways:
Check the activity of cleaners
Audit and adjust cleaning process parameters
Retrain operators on manual and automated processes
Verify washer and disinfector proper operations
Reprocess individual instruments or potentially an entire tray
Quarantine unacceptably cleaned instruments or carts
The list goes on for the justification of this process. ATP based monitoring enhances the cleanliness efforts of healthcare professionals and initiatives and provides an excellent tool to help overcome the limitations of simple visual inspections.
The MediCount ATP Testing System developed by Midbrook was designed for use in healthcare facilities to allow employees to receive feedback on their cleaning process and safeguard patients. Using the ATP testing process described earlier, employees can test various areas for cleanliness and upload the results into the computer software included with the testing unit. They can then compare the results over time to determine patterns and identify specific areas that need improved cleaning methods.
By providing a simple to use, effective method of ATP testing, as well as sophisticated software to track the testing results, Midbrook Medical is helping fight the growing HAI problem. The concrete feedback supplied by the MediCount gives employees of healthcare facilities the knowledge they need to lessen the risk of patient infection.
###