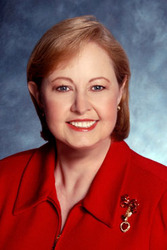 By taking a stand now against atrial fibrillation through educating ourselves and others with this new video and guide, we can get individuals diagnosed with afib before they have a stroke or die.
Dallas, TX (PRWEB) August 31, 2010
In celebration of the fourth annual National Atrial Fibrillation Awareness Month in September 2010, StopAfib.org asks individuals to take a stand against atrial fibrillation (afib) and stroke by viewing and sharing the new Take a Stand video and by educating themselves with the Get Started Learning About Atrial Fibrillation Guide.
"By taking a stand now against atrial fibrillation through educating ourselves and others with this new video and guide," says Mellanie True Hills, founder and chief executive officer of StopAfib.org, "we can get individuals diagnosed with atrial fibrillation before they have a stroke or die." Hills learned personally about this risk from having blood clots and a close call with stroke during her first atrial fibrillation episode. With the sense of urgency of a survivor, she started the non-profit StopAfib.org atrial fibrillation patient resource and launched National Atrial Fibrillation Awareness Month.
Sharing this video with family and friends can help wipe out atrial fibrillation strokes. The statistics in the video are from the United States due to availability, but AF isn't just a U.S. problem, it's a global problem.
The video was done as a partnership between Boehringer Ingelheim Pharmaceuticals, Inc. and StopAfib.org.
About Atrial Fibrillation
Atrial fibrillation is the most common irregular heartbeat and is characterized by fast or slow heartbeats, heart palpitations, dizziness, and shortness of breath. This progressive and debilitating disease leads to stroke, heart failure, and Alzheimer's disease, and doubles the risk of death. More than one-third of those who have afib will have a stroke, which is the number one cause of permanent disability and the number three cause of death, and disproportionately more women than men die of strokes. According to the American Heart Association, at age forty you have a one in four lifetime chance of developing afib.
This devastating disease takes a physical toll, an emotional toll, and a financial toll on individuals and families, and has a huge impact on society through lost productivity and spiraling health care costs. Annual medical costs for someone with afib are several times those for someone without it, and those with afib have a poorer quality of life than even those who have had a heart attack. Learn if you or a loved one is at risk and how to prevent or treat it.
About StopAfib.org
StopAfib.org was founded in 2007 to improve the quality of life for those living with atrial fibrillation and to save lives by raising awareness of afib and decreasing afib-related strokes. HON Code Certified StopAfib.org is for patients by patients, and is the most visited patient arrhythmia site. It features the latest afib news and videos along with information about atrial fibrillation and stroke symptoms, causes, risks, and treatment. The Atrial Fibrillation Services Locator helps atrial fibrillation patients find hospitals, atrial fibrillation centers, electrophysiologists, and surgeons that specialize in treating afib. StopAfib.org also features atrial fibrillation resources, a newsletter for atrial fibrillation updates, the Atrial Fibrillation Blog, the StopAfib Discussion Forum and Community, and the StopAfib YouTube Channel that brings top afib doctors to patients. Your donations to StopAfib.org help us continue this mission.
About Mellanie True Hills
Mellanie True Hills is a heart health expert and speaks at women's heart health events and atrial fibrillation patient events. She is the author of the award-winning book, A Woman's Guide to Saving Her Own Life: The HEART Program for Health and Longevity. Her story of surviving a brush with death in emergency heart surgery, followed seven months later by a near-stroke from atrial fibrillation, has been featured by USA Weekend, More, Success, Better Homes & Gardens, Heart-Healthy Living, Newsweek, and many others.
For more information, visit StopAfib.org or contact Mellanie True Hills at 940-466-9898.
# # #