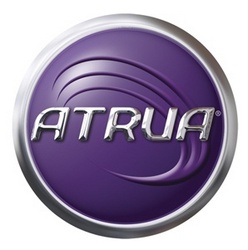 In addition to conducting our own thorough review of Authentec's allegations against us, legal counsel and customers have now carefully reviewed the asserted patents and concluded that there is no merit to Authentec's suit
CAMPBELL, Calif. (PRWEB) May 15, 2008
The corrected release reads:
ATRUA FILES COUNTERSUIT AGAINST AUTHENTEC FOR PATENT INFRINGEMENT AND BUSINESS INTERFERENCE
Atrua's Made-for-Mobile Fingerprint Solution Continues to Win Industry Support
Atrua Technologies, Inc. (http://www.atrua.com), the world's leading provider of fingerprint touch control solutions for mobile phones, filed a countersuit today against Authentec for infringement of Atrua's patented technology and illegal interference with Atrua's business.
"In addition to conducting our own thorough review of Authentec's allegations against us, legal counsel and customers have now carefully reviewed the asserted patents and concluded that there is no merit to Authentec's suit," said Anthony Gioeli, CEO of Atrua. "In the midst of this review, however, it became apparent that Authentec's fingerprint solutions violate a key patent of Atrua's. To protect our patented technology, we filed a countersuit against Authentec to stop its infringement of our patent."
With a portfolio of over 40 pending or granted patents, Atrua has developed a novel, open-standards-based approach to fingerprint sensing that accurately recognizes fingerprints across a broad range of finger types and environmental conditions, while taking less space on the phone and consuming less battery power than competitor's solutions. With 80% share of all new fingerprint phone design wins announced since the beginning of 2007, Atrua has garnered strong support among customers in the growing market for fingerprint sensors on mobile phones.
"Atrua's business approach is to deliver the best possible products and services to customers through innovation and hard work. It has become evident that Authentec filed this lawsuit against us in order to interfere with Atrua's successful business activities," stated Gioeli. "We will vigorously pursue our company's interests in this matter."
About Atrua Technologies, Inc.
Atrua Technologies, Inc. is the industry's leading provider of Intelligent Touch Control™ solutions for mobile devices. The company offers two product families: fingerprint touch controls and VSense™ analog touch controls. Atrua's fingerprint touch control has become the fingerprint solution most often selected by mobile phone makers. Atrua's VSense variable-pressure sensing touch controls bring rich touch-input capabilities to mobile devices. All of Atrua's products are designed for the demanding requirements of mobile phone applications. Atrua's customer list comprises leading mobile device makers around the world including Toshiba, Sharp, Kyocera, Sagem/Porsche Design, and leading Chinese phone makers Ningbo Bird and CECT. The company's backers include BlueRun Ventures, Ericsson Venture Partners, and Hua Hong Group. For more information please visit http://www.atrua.com.