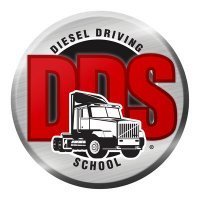 Sun Prairie, Wisconsin (PRWEB) November 12, 2010
Diesel Truck Driver Training School is offering a free Commercial Driver's License (CDL) course beginning November 19th, 2010 at their Sun Prairie, Wisconsin, campus.
The CDL course is designed to provide assistance for people planning to take the CDL written exam. The course gives students a thorough introduction to the concepts they need to know to pass the CDL written examination as they prepare for a career as a commercial truck driver.
The one day course is scheduled for November 19 and runs from 9am to 3:30pm. The objective of the course is to ensure that students pass the written requirements of CDL certification. The students learn Department of Transportation rules and how to safely operate the truck and its equipment. To obtain a Commercial Driver's License, students must also pass a road test.
Students who attend the free CDL Permit Training classes at Diesel Truck Driver's Training School may also be eligible for a $200 scholarship for classes offered at the school or Associated Training Services.
Following the written exam, students may choose to sign up for one of Diesel Truck Driver Training School's paid programs. These programs give students behind-the-wheel training as well as advanced knowledge and skills which are designed to help them pass the CDL road test. The school can arrange the road test for students whenever they are ready and can also provide the tractor-trailer equipment necessary to take the test.
There is no cost or obligation to sign up for this course. You can apply online at http://www.truck-school.com/free_classroom.php or call (800)332-7364 to reserve your spot.
According to truckinfo.net the average annual income for a truck driver in the United States is approximately $32,000 per year for company drivers and slightly more for owner/operators.
About Diesel Truck Driver Training School: The school is recognized by the United States Department of Education and licensed by the Wisconsin Educational Approval Board, the Minnesota Higher Education Services Office, and the Illinois Department of Education. It is also recognized by the US Department of Veterans Affairs and is eligible to train veterans. For more information, contact the admissions office at admissions(at)truck-school(dot)com.
# # #