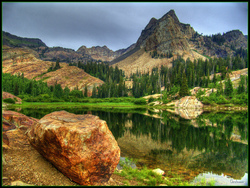 This the is the new way of marketing heading into 2010. Talk about going global
Salt Lake City, UT (PRWEB) December 17, 2009
Utah based Attainment Life Management & Coaching is bringing a new touch to 2010. Many people want everything in life simplified into one little hand held device. Movies, music, news? Does not matter we need it instantly. Young entrepreneurs like Lou DePasquale, founder of the company is doing just that. Getting in touch with a California-based client through Apple.com DePasquale was able to connect rather quickly. "From my design to the middleman and then onto Apple for approval and launch totaled one week."
"This is the new way of marketing heading into 2010," notes DePasquale, "Talk about going global." Indeed. With this new and free application, Attainment can get basic information such as phone number, website, email and directions to millions of I-phone and I-Touch users worldwide. It also connects you directly to the company depending on which button you choose. Don't forget adding a special discount or event to each subscriber in the drop of a hat.
"It is an exceptional tool that we know will bring us a more broad network of clients that otherwise would have just typed 'life coach' into a search engine and went from there. "This way of marketing is essential in targeting not only people interested in our services, but someone who might come upon the application while scrolling Apple's website."
For more information, feel free to contact Attainment directly:
Lou DePasquale
Founder/President
http://www.attainmentlife.com
(801) 412-2607
# # #