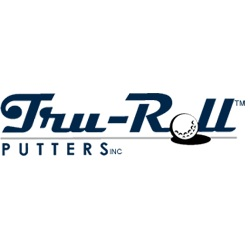 We at Tru-Roll Putters are excited at how well our innovation to golf putters has been received and we expect this trip to both Paris and Manchester to have much of the same positive results
Calgary, Canada (PRWEB) March 23, 2015
Tru-Roll Putters Inc. (http://www.Tru-RollPutters.com), the manufacturer of a revolutionary new putter that's changing the face of golfing, is announcing that it will be attending upcoming golf shows in both Paris, France, and Manchester, England.
"It's an opportunity for us to travel and continue to spread the Tru-Roll Putters brand," says Sheldon Long, owner of Tru-Roll Putters Inc. "We've been having great success in North America, Japan and beyond, but these events are especially important because they allow us to show our products to an entirely new audience."
The ninth annual Paris Golf Show (Salon du Golf) runs from March 19–21 and opens the season as the first golf show of the year and the ninth in the series. The Manchester Golf Show, scheduled for late April and also running three days, will mark the 18th show in 10 years for this event, which is praised for being interactive and inclusive of all ages. (Source: "Exhibit at the show," Salon du Golf web site; http://www.salondugolf.fr/en/exhibit/exhibit-at-the-show/, last accessed March 19, 2015; "About The Show," Manchester Golf Show; http://www.golfshowmanchester.co.uk/about-the-show/, last accessed March 19, 2015.)
"The Manchester Golf Show has especially become an international event," Long observers. "The large showroom is filled with golf products and accessories and gives companies like us an opportunity to showcase our products."
Long explains that the conventions are also another great opportunity to not only promote the Tru-Roll Putters products, but also to mingle with others within the golf industry. Not only is a lot of business done on the golf course, but a lot of connections are made during these shows, which have the potential to turn into deals soon after or later on down the road.
"We at Tru-Roll Putters are excited at how well our innovation to golf putters has been received and we expect this trip to both Paris and Manchester to have much of the same positive results," Long concludes. "I'm confident in what we've created, so I believe we'll learn a lot on both trips and have some success in drawing attention to our putters."
Visit the Tru-Roll Putters web site at http://www.Tru-RollPutters.com now for more information on how its new technology has been received by golf audiences worldwide.