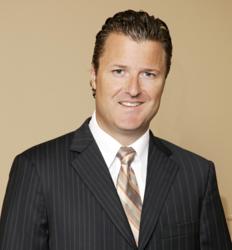 We can only hope that this will serve as a lesson to other companies that they need to 'do the right thing' and act in the best interests of kids and their families when it comes to sex abuse, as opposed to their own.
San Jose, CA (PRWEB) February 16, 2012
California Lawyer magazine is announcing that San Jose child molestation victims' rights attorney Robert Allard has been selected to receive one of its coveted CLAY Awards, to be presented in March by State Supreme Court Chief Justice Tani Cantil-Sakauye. The CLAY Awards are given to California attorneys whose achievements had a significant impact on social good over the past year, or whose work is expected to have such an effect in the coming years.
Allard, a founding partner in the personal injury law firm of Corsiglia, McMahon & Allard, was honored for his extraordinary achievements in the area of public justice according to a statement released by California Lawyer magazine.
Long before Jerry Sandusky, Joe Paterno, and Penn State highlighted the issue of childhood molestation in sports, sexual molestation lawsuits against USA Swimming (Santa Clara County Superior Court, Case #109CV149813 and Case #110CV174783) filed by Allard's legal team, which included attorneys Lynn Johnson, John Parisi, Daniel Singer and Rex Sharp of Kansas City, Missouri and Jonathan Little of Indianapolis, Indiana, forced the organization that oversees competitive swimming in the US and selects our US Olympic team to make the protection of young athletes a top priority. At the same time, the United States Olympic Committee was pressured by work of the legal team, called Lawyers Against Sex Abuse of Children ("LASAC"), into centralizing and standardizing background checks across all Olympic sports, thereby affecting approximately one million athletes.
The nationwide lawsuits allege that USA Swimming went to great lengths to protect swim coaches at the expense of young athletes. "We have established through these lawsuits that USA Swimming has betrayed in the worst way the trust that parents placed in them by surrendering their children to the care of its member coaches. This organization has known for decades that the sex abuse of swimmers by coaches was a grave problem within its ranks and did little or nothing in response until forced to do so," said Allard. "We can only hope that this will serve as a lesson to other companies that they need to 'do the right thing' and act in the best interests of others when it comes to sex abuse, especially children who are getting raped, as opposed to their own."
Allard actively campaigns for the use of law as a positive means of obtaining justice for his clients and in creating a safer community for all. With the victims that he represents, Allard's legal team is also working with California state legislators to craft new laws that will expand and strengthen the reporting of childhood sexual molestation.
The prestigious CLAY awards are handed out to a select group of attorneys from different practice areas. Allard, along with the other honorees, will be presented with the award on March 20th in San Francisco, and profiles of the recipients will be published in California Lawyer's March 2012 issue.
About Corsiglia McMahon & Allard
Corsiglia McMahon & Allard is included in the US News & Best Lawyers - "Best Law Firms" 2011-12 law firm rankings. All three of its name partners, Bradley Corsiglia, Timothy McMahon and Allard, have been designated as "Super Lawyers" and its associate Mark Sigala as a "Rising Star". Corsiglia and Allard have been honored as Santa Clara County Trial Attorneys of the Year and amongst the top 100 trial lawyers in the state of California. Corsiglia and McMahon are members of the American Board of Trial Advocates ("ABOTA").
###