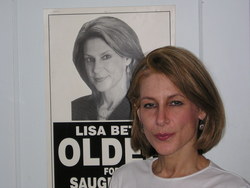 New York, NY (PRWEB) July 19, 2008
People who do not want their dirty laundry aired in a court of law open to the public have a new option available to them in New York other than mediation regarding their New York Divorce and how to utilize New York City divorce lawyers.
Collaborative Law is a dispute resolution system that permits the parties in a New York divorce custody equitable distribution or family court matter to settle out of court in a respectful, private and mutually agreeable manner. Other cities are following suite. Consult with your divorce lawyer right away about this new development in the law. high profile divorce lawyer
This is how it works. Each party gets to have their own matrimonial attorney, but consent not go and file papers in any Court of Law. Instead, they meet with their lawyers and sometimes a psychologist on either side to work out their goals and objectives in a reasonably short framework of time. Reaching agreements with professionals at the table who have the same goal in mind, getting a just result in concert with legal principles of law gather discovery informally and try to reach an agreement or Stipulation of Settlement that can later be incorporated into an uncontested divorce where neither party needs to step foot into a courtroom. The lawyers will then does all the paperwork to complete the proceeding sand formalize your agreement and divorce.
Collaborative divorce works because the Judge does not make the decisions for you; you arrive at these on your own. If the parties fail to do so then collaborative divorces are discharged and you hire new attorneys. This can be a costly adventure. custody and family lawyer
New York State Divorce lawyers also offer mediation services but this is usually for litigants who are civil toward one another as one party who is stronger than the other may get the better result.
So as to the new service of Collaborative Divorce in New York call a New York City divorce attorney now to gain more insight as to how you can save time and money in achieving or finding a New York divorce lawyer that meets your needs.
By Lisa Beth Older, Esq.
http://www.nycdivorcelawyer.net
Consumer announcement
# # #