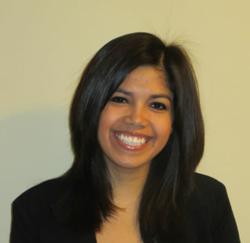 St. Louis, MO (PRWEB) January 18, 2013
The Onder Law Firm, a St. Louis-based law firm that handles serious injury and death cases nationally, has hired Juliane M. Rodriguez for its Personal Injury and Products Litigation Department. She is currently working on transvaginal mesh product liability claims for the firm.
Ms. Rodriguez graduated cum laude from Saint Louis University Law School with a Concentration in Civil Litigation. She was a member of the Dean's list as well as the Executive Director of the Saint Louis University Law Journal. She worked as a Rule 711 licensed student attorney in the United States Attorney's Office for the Southern District of Illinois. Juliane has argued cases before the Missouri court of Appeals, Eastern District, and written appellate briefs for the Seventh Circuit Court of Appeals and the Missouri Supreme Court.
The transvaginal mesh product liability cases Juliane Rodriguez is currently working on deal with implanted surgical mesh for treating pelvic organ prolapse. The FDA issued vaginal mesh warnings in 2008 and 2011, with the most recent FDA transvaginal mesh warning indicating the potential for harm is greater than the benefits. In representing transvaginal mesh clients, Juliane speaks with women across the country who have suffered harmful side effects such as pain, bleeding, organ damage and urinary problems after having pelvic mesh surgery.
About The Onder Law Firm
Onder, Shelton, O'Leary & Peterson, LLC is a St. Louis based personal injury law firm handling serious injury and death claims across the country. Its mission is the pursuit of justice, no matter how complex the case or strenuous the effort. Onder, Shelton, O'Leary & Peterson have represented clients throughout the United States, and other firms throughout the nation often seek its experience and expertise on complex litigation. It is a recognized leader in products liability cases such as window blind cord strangulation and pharmaceutical litigation. The Onder Law Firm offers information pertaining to transvaginal mesh at http://www.pelvicmeshlawyers.com.