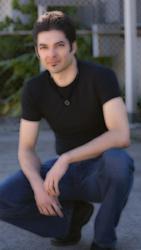 ...guys have to understand that knowing how to attract women starts with knowing how to talk to women in a way that amplifies attraction instead of killing it...
San Mateo, CA (PRWEB) April 26, 2011
Carlos Xuma has put the dating advice industry on notice: The tired pick up lines and memorized scripts and routines men use to attract women will soon be outdated and as ineffective as typewriters are today. Women everywhere are looking for more authenticity and genuine masculine behavior from guys, and Carlos Xuma has created the ultimate method to make this happen.
"Guys have been awakened to a whole new playing field of attraction strategies," Carlos Xuma explains. "And one thing they've been misled on is how to attract women by not only being 'responsive' to women, but also by being strong in their masculine attitude. The facts are that men can use rehearsed lines only so long before these techniques actually undermine and poison his confidence with women."
According to Carlos, there are three important parts to learning how to meet women and attract women that guys often overlook:
1) First Impressions: Most guys (and women) are unaware that there is a short time window in which we make up our minds about a person - no matter how much we like to think we're "reserving our judgment." The fact is that humans make snap decisions about people in less than ten seconds, and it's crucial that men use dating tips for guys that address this short window of opportunity. Image and style go a long way towards creating a fearless first impression, but being confident and carrying yourself with personal authority is also vital.
2) Planned Vulnerability: This is one is huge in Carlos Xuma's playbook. It's the ability of a man to reveal certain weaknesses or shortcomings to women in a way that gives him a relaxed and confident edge. Carlos says, "Some might say that if you plan anything in advance that it's inauthentic and disingenuous, but this simply isn't so. When you apply for a job and go to an interview, you're presenting a certain rehearsed presence to the company you want to go work for. The same is true for your presentation to women. Put on your game face."
3) Relaxed Vibe: One thing communicates confidence more than anything else, and that's a man's relaxed demeanor and attitude. The one common element in all confident men is their certainty, which shows itself to women as a relaxed vibe. When guys meet women and are fidgety and nervous, this is NOT considered cute or endearing by women. They simply interpret his anxiety as inexperience, and this destroys attraction.
The solution to these problems?
Carlos Xuma says that most men can attract women more consistently if they just seek out solutions like the ones he presents to guys. "Attraction is not something we consciously control," he says. "So guys have to understand that knowing how to attract women starts with knowing how to talk to women in a way that amplifies attraction instead of killing it."
By using his trademarked REAL Game™ method, Carlos Xuma guarantees that guys everywhere can get the same success he and thousands of other men have enjoyed for attracting women, no matter your looks, your age, or your income.
###