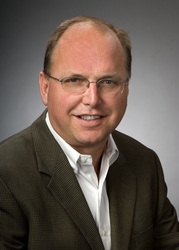 This report of attribution indices by vertical sector will be of great value to advertisers and agencies in determining what marketing channels are working within their particular industry, and what relative value each marketing element contributes to a conversion or sale
San Jose, CA, Search Engine Strategies Conference (PRWEB) August 11, 2009
ClearSaleing, a technology and thought leader in attribution management, and Vetra Analytics, a marketing analytics provider, today announced an industry breakthrough: the launch of the first attribution management index, American Attribution Index (AAI). The AAI measures the relative effectiveness (purchase attribution) of each media source and influence factor on online consumer conversion.
In addition to the aggregate AAI that represents an overall average index for all companies and industries, ClearSaleing and Vetra are also releasing industry-specific versions of the AAI for target verticals. The vertical industry versions of the American Attribution Index serve as important industry-specific benchmarks for CMO's and other marketing executives. The vertical AAI indices help executives make informed media selection and budget allocation decisions by pinpointing, on a relative basis, which media sources are working and which sources should be avoided. In essence, online advertising budgets should be allocated in proportion to each media source's AAI for the respective vertical industry. The media selection and allocation process for large-spending advertisers should be repeated over regular intervals to keep budget allocation decisions synchronized with changes in the indices.
The ability to generate vertical industry attribution indices is the newest development from ClearSaleing's leading advertising analytics and attribution management platform. The delivery of the indices is made possible through their partnership with Vetra Analytics, who has built the sophisticated attribution models that are the foundation of the indices.
"We are incredibly pleased to be partnered with Vetra to fill this huge void that exists in the marketing intelligence and web analytics world. By delivering actionable, industry-specific versions of the American Attribution Index, we will help CMOs make better media selection and allocation decisions that will positively impact both their top and bottom lines," says Randy Smith, ClearSaleing's co-founder and President.
"ClearSaleing and Vetra Analytics will use the data generated by the ClearSaleing platform to measure how different advertising channels influence sales in a particular vertical industry," says Dr. Purush Papatla, President of Vetra Analytics. "This report of attribution indices by vertical sector will be of great value to advertisers and agencies in determining what marketing channels are working within their particular industry, and what relative value each marketing element contributes to a conversion or sale," Papatla adds.
ClearSaleing and Vetra will publish the general American Attribution Index (AAI) on a quarterly basis using a widget application. They will also publish relevant attribution management news and items of interest along with the indices. Subscriptions will be available beginning in the 4th quarter to select industry versions of the AAI, where the subscription will provide an initial set of indices and quarterly updates thereafter. Having regular, ongoing access to the AAI is critical as the indices are dynamic due to several key factors: (1) the continual addition of more and more data from the new companies who join the AAI membership, (2) changes that occur in macroeconomic environmental factors, and (3) changes that occur in media options and measurement technology.
ClearSaleing and Vetra would like to encourage advertisers to become members of the AAI group and are offering special charter member subscription rates through October 31, 2009. The more advertisers that participate in the AAI from select verticals, the more accurate and beneficial the AAI becomes over time.
ClearSaleing Attribution Management Platform
ClearSaleing's attribution management platform technology allows marketers to design and input their own attribution management model to fit their industry's needs, precisely mapping the Purchase PathTM from a customer's first action to their conversion and attributing a relative value to each marketing element along the way that contributed to that conversion. Company representatives will be providing demonstrations of ClearSaleing's attribution management platform at the ClearSaleing booth, # 822 throughout the conference.
"It is the natural evolution in our development of the industry-leading attribution management platform that allows marketers to see each and every ad that influences a conversion and attribute an accurate ROI and profit value to each ad," adds Smith.
Leading interactive agencies such as Range Online Media, an iProspect company, are incorporating ClearSaleing's attribution management platform into their client service portfolio. "We have been working with our clients to track campaign investments through attribution modeling for over two years, and are excited to see enhancements of this kind in the industry. It's a critical element to helping us create what we call Accountable Brand Advertising. With attribution tools of this kind in our arsenal, we have the ability to create and measure more profitable and growing campaigns utilizing the proper mix of activities across the entire customer conversation - not just the last ad," says Dustin Engel, Vice President, Strategy and Media, Range Online Media.
Advertisers using ClearSaleing's advertising analytics and attribution management technology include American Greetings, OfficeMax, Goodyear Tire Company, Allegro Medical, Harry & David, Stanley Steemer, Nationwide Insurance, Safe Auto and many others.
About Vetra Analytics
Vetra Analytics is a marketing analytics consulting firm that specializes in analytics R&D, dashboards and customer data-based models. Created by Dr. Purush Papatla, Ph.D., the Vetra team brings years of global consulting and publishing experience to its clients. With this leadership, Vetra has the ability to dig deep into your data repositories and locate key insights that can optimize your marketing decisions, enhance your customer satisfaction and increase ROI on marketing efforts. For more information, please visit http://www.VetraAnalytics.com.
About ClearSaleing
ClearSaleing's advertising portfolio management platform helps marketers identify ways to more effectively and profitably allocate ad spend across a complex mix of online advertising investments. ClearSaleing's technology enables attribution management through its patent-pending Purchase Path technology. Purchase Path accurately attributes profit (ROI) across the multiple marketing touch points that contribute to and influence a sale.
ClearSaleing is a thought leader in the growing scientific field of attribution management and founder of the Attribution Management Forum, the profession's e-community for interactive marketers. The Company also publishes http://www.AttributionManagement.com that provides a rich repository of ClearSaleing and externally published articles, white papers and other material focused exclusively on attribution management.
ClearSaleing's unique ability to give marketers telescopic insight into their online ad investment is attracting major brand customers such as American Greetings and Nationwide Insurance. The company was founded in 2006 and is headquartered in Columbus, Ohio. For more information, please visit http://www.ClearSaleing.com.
###