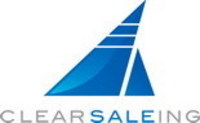 We certainly understand how powerful a well-designed, easy to navigate web site is when it comes to providing prospective and current customers with information
Columbus, OH (PRWEB) June 12, 2009
Advertising analytics software provider ClearSaleing, Inc, announced today the launch of its newly designed web site as part of an overall refocusing of its current brand. The new site, available online at http://www.clearsaleing.com, features expanded functionality aimed at creating an enjoyable and educational experience for site visitors.
"We certainly understand how powerful a well-designed, easy to navigate web site is when it comes to providing prospective and current customers with information," said Randy Smith, ClearSaleing's President and Chief Operating Officer. "The new ClearSaleing site provides visitors with a more comprehensive overview of our product offerings, and also gives them detailed, in-depth information on topics like attribution management, cross-media profit tracking, and advertising portfolio optimization."
"By providing customers with this level of knowledge, we're empowering them to make informed decisions about which advertising analytics platform they will choose. Our new site showcases the functionality that ClearSaleing provides, and we believe, will lead customers to the conclusion that ClearSaleing is the clear leader in advertising analytics and attribution management," Smith noted.
Features of the new web site include:
-- Answers to frequently asked questions about attribution management and advertising analytics.
-- ClearSaleing news and announcements.
-- Enhanced site navigation tools that provide easy access to information.
-- Expanded information on ClearSaleing product features and benefits for specific industries, including automotive, financial services, pharmaceuticals and more.
-- Information about current partners and partnership opportunities.
-- Case studies detailing how ClearSaleing has helped clients increase profit and ROI, decrease costs per lead, and more.
ClearSaleing plans to continue adding interactive elements to the web site throughout the year, including expanding the FAQs, adding additional case studies, and producing video tutorials and demos that show the platform in action.
About ClearSaleing:
ClearSaleing's advertising portfolio management platform helps marketers identify ways to more effectively and profitably allocate ad spend across a complex mix of online advertising investments. ClearSaleing's technology enables attribution management through its patent-pending Purchase Path technology. Purchase Path accurately attributes profit (ROI) across the multiple marketing touch points that contribute to and influence a sale.
ClearSaleing is a thought leader in the growing scientific field of attribution management and founder of the Attribution Management Forum, the profession's e-community for interactive marketers.
ClearSaleing's unique ability to give marketers telescopic insight into their online ad investment is attracting major brand customers such as American Greetings and Nationwide Insurance. The company was founded in 2006 and is headquartered in Columbus, Ohio. For more information, please visit http://www.ClearSaleing.com.
###