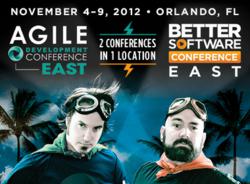 We welcome everyone to stop by and discover one of the best kept secrets in automated mobile testing
Nashville, TN (PRWEB) October 30, 2012
Northway Solutions Group in partnership with Jamo Solutions will be demonstrating the automated mobile testing solution, M-eux Test. M-eux Test is the only proven solution that does not require "jail breaking" or rooting of the devices being tested. It also allows users to reduce the test cycle duration, increase the scope of testing, and ensure better software quality at less cost than typical manual testing.
"We welcome everyone to stop by and discover one of the best kept secrets in automated mobile testing. Our team will be answering questions and we have a few surprises lined up." says Scott Moore, Founder & CEO.
You can visit Jamo and Northway Solutions at booth #32 Wednesday & Thursday, November 7 & 8, 2012. For more information visit NorthwaySolutions.com or Better Software Conference East.
About Northway Solutions Group
Northway Solutions Group is a technology solutions provider that provides consulting services around HP's IT Performance Suite of products. As an HP Elite/Specialist software partner, we specialize in the sales, implementation, education and support of HP's Application Lifecycle Management (ALM) platform, which includes Quality Center, Unified Functional Testing, Performance Center, LoadRunner, and Service Virtualization. Northway employs only the most qualified certified consultants and instructors with real-world experience, who can provide long-term solutions to the toughest business challenges.
About JAMO Solutions
Jamo Solutions is a fast growing company providing automated testing solutions for most used mobile platforms. The company is situated in Belgium, Europe. The company was founded in April 2008 by Jacques Wouters, a quality assurance industry veteran previously holding management positions at Mercury Interactive and HP.