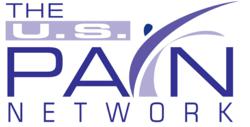 Pain Management of Alabama has a highly skilled pain doctor offering chronic medical pain management to self pay patients.
Opelika, Al (PRWEB) June 24, 2013
The leading pain management clinic in Alabama is now offering self pay treatment to individuals suffering with chronic pain issues. Pain Management of Alabama offers medication management on an individualized basis to residents of Alabama who are in need. For more information and scheduling, call (334) 352-9696.
With over 20 years medical experience, Pain Management of Alabama has a warm and friendly staff that truly cares about their patients. Each patient receives an in-depth review of medical records, imaging studies and a physical exam to decide on the best treatment approach.
The clinic treats both straight forward and complicated chronic pain conditions such as failed back surgery, RSD, peripheral and diabetic neuropathy, post laminectomy syndrome, post herpetic neuralgia and many more. Patients who come to the clinic often are dealing with frustration and depression due to the pain, and Pain Management of Alabama is often able to change the status quo to a much better baseline pain level.
The pain management doctors see patients from 9am to 5pm Monday through Friday. The care is administered on a self pay basis and one patient prerequisite is to be an Alabama resident. Call (334) 352-9696 for more information and scheduling.