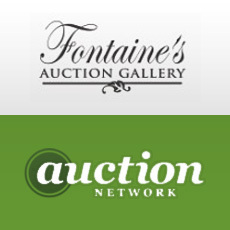 Pittsfield, Mass. (PRWEB) October 25, 2008
Timeless antique clocks with a rich history will be available at the Important Antique Clock Auction presented by Fontaine's Auction Gallery in Pittsfield, Massachusetts, and broadcast live in high definition with real‐time bidding on Auction Network, http://www.auctionnetwork.com, on Saturday, Nov. 8, 2008, at 1pE/12pC.
More than 250 vintage collectible clocks -- many of them exceedingly rare and museum-quality pieces, such as an E. Howard astronomical #6 -- will be sold during the live auction. Participants also will have the opportunity to bid on Wagon Springs, Double Steeples, Ferris Wheel, French Industrial Clocks and Floor Standing Astronomical Regulators.
Each clock in this auction has been thoroughly examined for condition and authenticity by an expert watch and clockmaker. The clocks will be sold in numbered order in the main auction. Each clock is fully described and guaranteed.
Clock collectors from around the world can bid on hundreds of artist-made and rare clocks during this auction. Don't miss this unique opportunity to own a timeless clock from another era!
Auction Network will broadcast live streaming video of the Important Antique Clock Auction and provide a front-row seat for viewers through high-definition real time. Online viewers can watch the action unfold and join in to bid live at any time! It's convenient. It's free. It's easy to Watch, Bid and Win. Register now to bid at auctionnetwork.com!
Auction Network
Auction Network is the first 24/7, multimedia network solely dedicated to auctions. Auction Network delivers adrenaline-fueled entertainment, exclusive previews of items and the historic, emotional stories associated with them. Auction Network's fast-paced, interactive programming celebrates the sport and competitive spirit of auctions from around the world.
Media contact:
Deedra Determan
Auction Network
(918) 520‐8012
deedra.determan@auctionnetwork.com
###