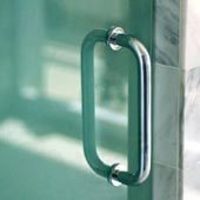 Never before have hotel operators and contractors been able to purchase 5-star goods like these for pennies on the dollar.
Zephyr Cove, NV (PRWEB) September 16, 2010
Commercial and Residential Builders, Owners and Operators of Hotels, Motels, Condos and Apartments, will want to preview and attend this historic one-time Absolute Auction!
Guest Suite product for over 1,000 five-star LEED COMPLIANT rooms were built by AMI Hospitality for the Fontainebleau Las Vegas Hotel & Casino before it closed its doors. All items are new and palletized, boxed, and wrapped in manufacturers packaging.
On October 6th, via Absolute Auction, you have the opportunity to purchase from one to 1,000+ rooms of new product consisting of wood doors, hardware including TimeLox Card Readers, auto closers, interior room hardware, millwork/casework, wardrobe units, suite and penthouse cabinets, wood trim and moldings, shower glass, hinges and hardware, and an additional 20,000 sq ft facility with building supplies such as screws, nails, seals and fasteners. The response has been overwhelming and we welcome visitors in Las Vegas at the auction or via web on the day.
All products were manufactured based on meeting LEED criteria and industry building requirements. AMI can provide all the required information for an Architect's submittal process. (MSDS Requirements/Product Data Sheets/Certificates) These are not one-of's and additional stock of any item can be ordered through AMI. After the auction, if additional quantities are needed, buyer's can purchase from AMI at below-market rates.
There will be over 500 lots offered at auction. Electronic catalogs are available for free and in advance of the October 6th auction. Purchasing Managers, Architects, Consultants, Builders, Owners, and Operators – large or small – need to attend this auction. Global Webcast is delivered by Bidspotter.com under the management of Heritage Global Partners and Exclusively Auctions.
###