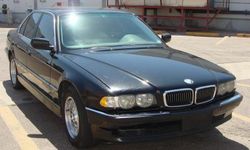 Phoenix, AZ (PRWEB) June 19, 2008
Police recovered stolen, confiscated, and seized property will be available to the public at Auction Systems Auctioneers & Appraisers, Inc. Phoenix warehouse this Saturday, June 21, 2008. Interested parties can view listings starting today at auctionANDappraise.com.
The City of Phoenix Police department has released for public auction stolen and confiscated property which includes automobiles, jewelry and watches, electronics, audio and video equipment, tools, automobiles, toys, and more. Many of these items were purchased with money from illegal activities that had been held as evidence in criminal matters. This police auction gives the general public the opportunity to buy these items for a fraction of the retail cost.
On Saturday, June 21 doors open at 9:00 A.M. for viewing at Auction Systems Auctioneers & Appraisers, Inc. 2324 E. University Drive in Phoenix where hundreds of lots will be auctioned to the highest bidder at the monthly City of Phoenix Police Confiscated & Stolen Property auction featuring everything from automobiles to electronics, toys, audio and video equipment, mountain bikes, big screen televisions, clothing, tools, and most every conceivable type of product.
Anyone with access to the Internet may participate via live simulcast with streaming audio via the Auction Systems website. A complete auction catalog is always online for the entire week leading up to the auctions providing a worldwide Internet audience the ability to view detailed descriptions and professional photographs of each lot offered. Brand name products in the latest models in every category offer buyers the opportunity to buy the top gifts of the season at a fraction of the prices. All of the lots offered may be previewed and tested by interested bidders on the day before the auction from 10:00 A.M. to 2:00 P.M. and on auction day one hour prior to the auction.
Take advantage of these low prices by shopping at the police confiscated and stolen property auction while enjoying the entertainment of a live auction event.
About Auction Systems Auctioneers & Appraisers, Inc.
Auction Systems Auctioneers & Appraisers, Inc. is the Southwest's most active auction and appraisal company. Auction Systems features live and live simulcast auctions and appraisals of stolen and confiscated Police and personal product including cars, tools, electronics, jewelry, sporting, coins and surplus, as well as auctions of commercial and heavy equipment, real estate, antiques, guns, estate and business liquidation and bankruptcy.
Based in Phoenix, Arizona and an INC. 500 company, Auction Systems is one of the fastest growing privately held companies within the United States. Additionally, Auction Systems is an ICIC INC. 100 company and is ranked as the #1 fastest growing woman-owned business and the fifteenth fastest growing business overall within the inner cities of the United States.
Auction Systems Auctioneers & Appraisers, Inc. can be found on the web at auctionANDappraise.com
###