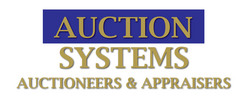 Phoenix, AZ (PRWEB) July 10, 2012
Auction Systems Auctioneers & Appraisers, Inc. has created an Advanced Auctioneer Academy that offers an opportunity for auctioneers to grow their skills. The three-day specialized course takes place Sunday through Tuesday, September 23-25, 2012 at the company's Phoenix headquarters.
"We've designed this course and assembled a group of instructors to propel this academy into something the auction industry has never seen before," said Deb Weidenhamer, CEO of Auction Systems. "Each attendee will realize value added results from the wisdom of the world renowned instructors we've assembled for this unique training."
The curriculum provides advanced auctioneer instruction in the bid chant, public speaking, stage presence, sales, marketing, professionalism, image, auction psychology, goals and more. Enrollment is now open for this training and will be limited. The Academy will accept only twenty auctioneers into the program.
Instructors for the Advanced Auctioneer Academy include:

Ralph Wade, an auction professional with over fifty years of experience and three published trainings in bid calling, is the Advanced Auctioneer Academy's lead instructor in the bid chant.
John Nicholls, lead Auctioneer for Barrett Jackson, will speak on the energy and salesmanship of the auction.
Letitia Frye will share her knowledge and expertise in blending charity and mainstream auctions for optimal results.
Rick Yeatts, a world-class speaker, executive coach and performance trainer with 25 years of industry experience, will speak about life principles and professional discipline.
Auctioneers interested in applying should visit http://www.auctionANDappraise.com/AAA, download the application, and call Paul Ramirez at 520-241-3333 for an acceptance interview.
About Auction Systems Auctioneers & Appraisers, Inc.
Auction Systems Auctioneers & Appraisers, Inc. is the Southwest's most active auction appraisals of stolen and confiscated police and personal products including cars, tools, electronics, jewelry, sporting, coins and surplus, as well as auctions of commercial and heavy equipment, real estate, antiques, guns, estate and business liquidation and bankruptcy.
Based in Phoenix, Arizona and an INC. 500 company, Auction Systems is one of the fastest growing privately held companies within the United States. Additionally, Auction Systems is an ICIC INC. 100 company and is ranked as the #1 fastest growing woman-owned business and the fifteenth fastest growing business overall within the inner cities of the United States.
Auction Systems Auctioneers & Appraisers, Inc. can be found on the web at http://auctionANDappraise.com.
###