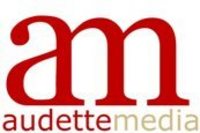 widespread use of nofollow is many times a bad idea
Seattle, WA (PRWEB) June 5, 2008
AudetteMedia Founder, Adam Audette, presented at Search Marketing Expo (SMX) Advanced in Seattle on Tuesday. Over 900 experienced search marketers and top search industry specialists attended SMX Advanced to discuss the continually changing world of search marketing.
Adam presented on a panel that addressed advanced organic search engine optimization techniques to sculpt websites for search spiders and bots. The session looked at herding bots, IP delivery and how search engines view cloaking issues today.
Adam presented on reasons why overuse of nofollow, an HTML attribute used to instruct search engines that a hyperlink should not influence the link target's ranking in the search engine's index, may not be the best answer for a site.
During his presentation, Adam pointed out that "sculpting PageRank with nofollow is not going away." He suggested that when sites are considering implementing nofollow tags, that "widespread use of nofollow is many times a bad idea" and wants websites to "slow it down". His main arguments against nofollow were that it forgets the users; is open to abuse; is too focused on search engines; and there's no standard.
Many websites have started to place significant importance on this tag and have compromised the user experience as a result. He made the point that the "user experience is pretty much an afterthought in cases where nofollow is being implemented." Adam focused on why using nofollow strategically was important, but why he is against overuse of it or giving it top priority.
Notably the search engines announced improved documentation and standardization on nofollow and other tag attributes during the conference.
Other members of the panel include:

Hamlet Batista, President, Nemedia S.A.
Nathan Buggia, Lead PM, Live Search Webmaster Center, Microsoft
Priyank Garg, Director Product Management, Yahoo! Search, Yahoo, Inc.
Michael Gray, President, Atlas Web Service
Evan Roseman, Software Engineer, Google
Stephan Spencer, Founder and President, Netconcepts
Read Adam's full argument against overuse of Nofollow tags to optimize websites.
Adam Audette is the Founder of AudetteMedia, a boutique Internet marketing firm focused on delivering targeted traffic and brand awareness to websites. AudetteMedia specializes in search engine optimization (SEO), search engine marketing (SEM), social media marketing and email marketing. Adam is also the publisher of the LED Digest, a discussion list for Internet marketing and moderator of the SEM 2.0 group.
SMX Advanced (http://searchmarketingexpo.com/advanced/) consists of two days of sessions for high-level search engine marketers. The first day focuses on organic SEO and the second on paid search advertising. Along with organic SEO and PPC tracks, SMX Advanced will also include a SEM Business track to help SEM business owners and managers be more successful and the Developer Day track which will dive into SEM-friendly development techniques and tactics.
###