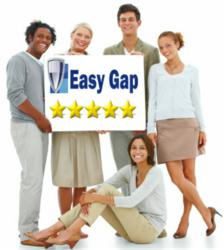 The new Gap Insurance product range gives more options for Audi owners
Wirral, UK (PRWEB UK) 28 November 2012
Featured Gap Insurance brand Easy Gap have provided a review into a brand new Gap Insurance range for Audi vehicle owners in the UK. Easy Gap are one of the most recognisable names in UK Gap Insurance protection, and the company has recently made changes to its financial protection range. Key to these changes is to offer Audi owners more options for cover, as a spokesperson for the brand explained.
"Recent changes of Easy Gap product terms have given a new range of features for Audi owners seeking financial protection given by Gap Insurance. The new product terms are underwritten by insurance giant Ageas Insurance, and this has given us more scope in terms of features.
The new Easy Gap product range for Audi features is kept simple with just four types of Gap Insurance cover. Finance and Contract Hire Gap is designed to bridge any shortfall between a vehicle value and the outstanding finance settlement on the Audi. This can be used for hire purchase type agreements, or contract hire leases.
The best known style of protection is Return to Invoice Gap, which will assist the owner to gain the original purchase price back of the vehicle, when combined with the motor insurance settlement. Most commonly compared to RTI Gap is Vehicle Replacement Insurance, which can cover back to the replacement value of the equivalent model that you drove away from the showroom.
Both RTI and VRI Gap are now available for up to 5 years, can have deferred start dates and can be transferred to another vehicle free of charge, the the policy holder changes the Audi.
Finally we can offer an Agreed Value Easy Gap policy, to protect to 105% of the Glass' Guide Retail Value on the day the owner bought the policy. This type of protection is designed for Audi owners who bought the vehicle privately, and not from a VAT registered motor dealer."
The policy features of the new Easy Gap policies are extensive, and can be considered as an alternative to Audi Gap Insurance on offer at motor dealers, and urge consumers to compare policy terms. However, it is in the policy underwriting that the brand feel makes them stand apart from the crowd.
"To have an insurance policy underwritten by one of the big four UK insurers will give Audi owners added comfort we believe. Ageas Insurance are simply a household name, and indeed there is every chance that consumers will already have a insurance of some kind underwritten by Ageas.
Gap Insurance can be a place where smaller insurers are prevalent, but we feel that consumers, especially if they are looking for longer periods of cover, will be more at ease at seeing Ageas on the policy document " the Easy Gap spokesperson explained.
Easy Gap added that the new range of products for Audi owners are now available from the brand's website in the UK.