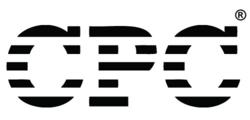 CPC's solution provides an affordable and easy to use option for meeting the new FCC regulations.
Las Vegas, NV (PRWEB) April 13, 2012
CPC, an award winning closed caption and subtitle software company, develops AutoDescription™, the latest addition to its line of video accessibility software. The AutoDescription software drastically cuts the costs of creating audio description for videos. The new FCC mandate that demands a marked increase in the amount of video description required for many television stations goes into effect July 1, 2012. CPC's solution provides an affordable and easy to use option for meeting these FCC regulations. The AutoDescription software will be demonstrated at the CPC booth SL5615 during the National Association of Broadcasters Convention in Las Vegas, NV, April 16th - 19th, 2012.
Audio description, sometimes referred to as video description, is the process of inserting verbal descriptions of the action occurring in a video where there is no dialogue, providing video accessibility for the blind and other visually impaired individuals. AutoDescription software detects when there are gaps in the video without spoken dialogue and marks the in and out time codes of these gaps. At these time codes without dialogue, the software opens a window into which the user enters the description of the on-screen visuals. New FCC regulations require a minimum of 50 hours of video-described prime time or children's programming per calendar quarter for many television stations.
"Our AutoDescription software does most of the work when it comes to the audio description process, while also helping to significantly reduce spending on creation," says Jason Livingston, CPC Product Manager. "This will allow many more videos to be accessible to the blind, and allow TV stations to comply with new FCC description mandates in a cost-effective manner."
The AutoDescription software makes the process of adding a video description simpler and more affordable. When adding voice to the audio descriptions, users have two options. They can choose a computer generated voice, which greatly decreases the cost of creating audio descriptions. For those organizations that opt for a professional narrator, AutoDescription is extremely useful as a planning tool, allowing for the preparation and review of the script in advance, using the computer-generated speech as a guide, before making the commitment to a costly audio recording session.
To learn more about CPC and its audio description software, please visit http://www.cpcweb.com/description/ or visit their booth (#SL5615) during the NAB conference for a live demonstration.
About CPC
Since CPC released the first simultaneous closed captioning/teleprompting software in 1986, it has been the subtitling and captioning industry leader. CPC offers the most advanced closed captioning and subtitling software currently available as well as the widest array of options on the market to organizations around the world. The AutoDescription software is the latest addition to CPC's line of video accessibility software. CPC also operates an award winning captioning and subtitling service.
All company names and products mentioned in this release are trademarks or registered trademarks of their respective holders.