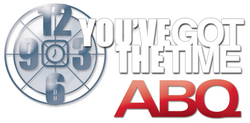 You've Got The Time Albuquerque
Albuquerque, NM (PRWEB) December 19, 2007
Faith Comes By Hearing, the world's largest Audio Bible ministry, announces today the launch of You've Got The Time Albuquerque, a Bible listening campaign designed to reach Albuquerque and the surrounding cities.
Sparked by alarming trends in biblical illiteracy, Faith Comes By Hearing teamed up with like-minded business, community and religious leaders to fund, organize and implement this Bible listening campaign using industry-leading audio technology. "You've Got The Time Albuquerque" is designed to reach the unchurched, strengthen local congregations and equip people with practical and life-changing Audio Bibles.
In this campaign, church leaders from every denomination here will distribute free Audio New Testaments on MP3 disc to every man, woman and child in their congregation. Then they will challenge their congregations to listen to their Audio Bibles for 28 minutes a day over a period of 40 days, thereby covering the entire New Testament. Participating churches will then receive offerings for Faith Comes By Hearing's international recordings and programs, which help poor and illiterate people in other countries hear the Word of God in their own language.
To date, more than 55,000 churches from all 50 states have participated in similar Audio Bible listening programs sponsored by Faith Comes By Hearing, which works in more than 70 nations around the world.
In addition, free Audio New Testaments in MP3 format will be available for anyone to download from the ministry web site, http://www.FaithComesByHearing.com. Listeners can download any of the 272 Audio Bible recordings available to their home computer, burn them to compact discs, or load them onto their personal MP3 players for on-the-go convenience.
In order to encourage Bible engagement throughout the area, Faith Comes By Hearing is using a multimedia approach with both regular and Christian media outlets throughout 2008. Along with an internet campaign promoting free Bible downloads, Faith Comes By Hearing is using traditional media as well, such as billboards, placed in high-traffic areas, and TV and radio advertisements.
You've Got The Time Albuquerque TV advertisements will focus on encouraging adults who do not attend church or do not read the Bible to visit a local church and receive their free Audio Bible. For the TV advertisements themselves, Faith Comes By Hearing recruited many prominent Albuquerque pastors from participating churches. These advertisements will air during local news and morning programs on popular channels, such as KOB-TV 4, KOAT-TV 7, and Comcast Cable in Rio Rancho, Belen and Los Lunas, as well as local Christian TV stations.
Faith Comes By Hearing will also air compelling radio spots on KZRR-FM (94-Rock), KTEG-FM (The Edge), 99.5 Magic FM, KRST-FM Country, KKIM Radio, KOB-AM and M88 Radio. Two unique messages will focus on reaching the youth of Albuquerque and those who have never read the Bible.
For more information, please contact Jon D. Wilke at 505-881-3321.
###