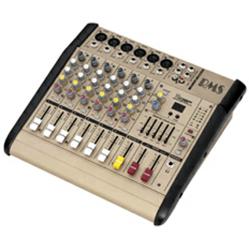 (PRWEB) September 05, 2012
Portable Piano Outlet has served the music industry since 2011 and the addition of audio equipment was a logical advancement. Now, in addition to offering superior products and services entailing piano keyboards and band instruments, Portable Piano Outlet will also provide musicians with leading brand options in other areas of musical interest.
Portable Piano Outlet's expansion into the audio equipment area was driven by consumer requests. "They asked, we acted", stated Crystal Normand, owner and founder of Portable Piano Outlet. "We are excited to be able to offer musicians different options when it comes to their musical interest and we are very encouraged by the welcome and interest we have received from the full-time performer to the occasional hobbyist." Portable Piano Outlet is an up-and-coming musical instrument sales company serving the entire United States and currently has access to thousands of different musical products. Goods include full-size Casio keyboards, numerous instructional DVDs and sheet music, fretted instrument kits, and will now incorporate brand name DJ equipment, PA systems, microphones, and speakers.
"The most persistent question we are asked is when we are going to expand our product line," says Normand. "Many times there are multiple members of a family who have very different musical preferences. Now we can accommodate everyone, no matter what their interest."
"And with the upcoming school year starting, we are feverishly adding as many products as we can to the website in an effort to provide an ample selection for students, their families, and music instructors. We just recently uploaded a very large selection of band and orchestra equipment to accommodate this band season," acknowledges Normand. "If there is something you want but do not see, please call or email. There's a very good chance we have it, but has yet to be displayed on the site." As an added bonus, Normand mentions all audio equipment and their related accessories will ship free, with no minimum order, for a limited time.
"I am excited to be part of Portable Piano Outlet, because they have so much to offer," states Normand, who founded Portable Piano Outlet after a 24-year "break" from playing the piano herself. . "From quality digital keyboards, to superior service, to the constant expansion with new product lines and special savings and perks for our customers—it's a win–win situation".
In addition to offering musicians the same level of quality and superior service that current customers receive, anyone interested can sign up for the free monthly newsletter to receive valuable coupons and announcements about upcoming contests and special sales.
Anyone interested in learning more about Portable Piano Outlet's new product line, or to suggest other lines, can visit http://www.portablepianooutlet.com for more information. One can also find a variety of other ideas included in the catalog, consisting of sheet music, musical gifts, keyboard bags, benches, children's instruments, band and orchestra instruments, and all related accessories.
Portable Piano Outlet, one of the nation's leading up-and-coming musical instrument sales companies, provides a one-stop resource for musicians from the very beginner to the seasoned professional. PortablePianoOutlet.com is based out of North Berwick, Maine and is fueled by the love of music. It was founded in 2011 and is a one-stop resource for the musical needs for the musical needs of any piano enthusiast from the very beginner to the seasoned performer.