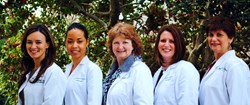 The company with the top audiologist in Atlanta, Atlanta Hearing Associates, now offers its clients a new Tinnitus event.
Atlanta, GA (PRWEB) February 16, 2013
The company with the top audiologist in Atlanta, Atlanta Hearing Associates, now offers its clients a new Tinnitus event. The event was put together by the staff at Atlanta Hearing Associates in order to give patients a comprehensive informational session on Tinnitus and hearing advancements. The event is held for two days on Wednesday, April 20th, and Thursday, April 21st. The staff will be showing the Widen MIND440 hearing instrument, which offers exceptional hearing in noise and has a unique feature that may help manage Tinnitus. The company will also be providing its clients with free hearing screenings, hearing loss and Tinnitus consultations and live demonstrations. Patients that would like to attend can call Atlanta Hearing Associates for an appointment.
The latest available statistics show that over 10% of the U.S. population reports difficulty hearing. That's over 31 million people, and as the Baby Boomer generation continues to age, that number promises to increase dramatically. In addition, studies have linked untreated hearing loss to emotional, physical, mental, psychological and even economic disadvantages. The event was created to help overcome hearing problems and to spread knowledge about hearing loss.
Dr. Joy Pritchett is the CEO and President of Atlanta Hearing Associates. Dr. Pritchett has a Bachelor's Degree in Speech Pathology and Master's Degree in Audiology from Auburn University. She later graduated with a doctoral degree from Central Michigan University with a concentration in the assessment and rehabilitation of balance disorders.Dr. Pritchett's areas of clinical interest are: 1) establishing evidence based guidelines for the fitting of hearing aids, 2) auditory processing tests that are predictive for children who become poor readers, and 3) rehabilitative measures to reverse these processes. Dr. Pritchett is a member of the American Academy of Audiology, American Speech and Language Association, Georgia Academy of Audiology, Academy of Doctoring Audiologists, and licensed by the State of Georgia.
About Atlanta Hearing Associates:
Atlanta Hearing Associates, the top provider for hearing aids and hearing loss services in Atlanta, has been in the Georgia area for several years. The company prides itself on making sure its clients have the most up-to-date information and technology. Atlanta Hearing Associates has three convenient offices to serve its patients—one in Greensboro, one in Milledgeville and one in Atlanta. Their all-inclusive approach to helping their patients hear ensures that each patient doesn't have far to travel or much travel time to get their hearing aids accessories for each individual's lifestyle.
Contact:
Dr. Joy Pritchett
http://hearatlanta.com
Atlanta Hearing Associates
1713 Mt. Vernon Road, Suite 3
Atlanta, GA 30338
(770) 574-4819
Atlanta Hearing Associates
1051 Parkside Commons, Suite 103
Greensboro, GA 30642
(706) 623-4425
Atlanta Hearing Associates
111 Field Stone Dr., Suite 106
Milledgeville, GA 31061
(478) 387-4186