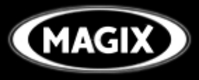 Those who have recorded interviews or lectures on a variety of formats will find Audio Cleaning Lab's precision audio filters a lifesaver; audiophiles with large collections can transfer their anthologies digitally without losing the warm tones associated with their original format, while removing the pops and crackles that sometimes come along with it
Reno, NV (Vocus) March 3, 2010
MAGIX announces two new audio products.
MP3 Deluxe 16
Manage digital music libraries with ease, or prefect the sound of any digital audio file. "The name MP3 Deluxe might be a bit misleading, because, although MP3 Deluxe 16 has always allowed you to create high-quality MP3s, MAGIX's MP3 Deluxe 16 is an organizing, content searching, music ripping, and podcast recording powerhouse," says Holger Illian, Product Manager for MAGIX's audio products. With the added feature of mufin™ music finding technology, users can automatically analyze their music to create specialized playlists, or discover new music with mufin's suggestion engine. All of these features are integrated into a simple interface that allows users to organize and experience their music collection in a whole new way.
As easy as programming a clock radio, MP3 Deluxe allows users to tune into their favorite podcasts on your own time. MP3 Deluxe can be programmed to record and store streams off the internet at specific times. With the Hit Finder, users simply upload thier music library and have MP3 Deluxe's technology find similar hits to listen to!

Import & convert: The CD ripper quickly transforms CDs into MP3s, creates exact 1:1 copies, and optimizes audio books in all common formats.
Record & normalize: Music & information from around the world: Automatically record from, subscribe to, and normalize the volume of more than 5,000 stations.
Tag & rename: Perfectly organized: Rename entire folder batches or MP3 archives according to your preferences, plus generate new tags from file names and find all double titles.
Play & mix: Endless party music: Constantly new recommendations for titles being played, share songs with others via networks, and mix song with transitions like a DJ.
Manage & edit: Private music archive: Don't just collect music, but quickly find just what you want, create amazing playlists, and cut single MP3s out of radio programs.
Burn & back up: Universal music recharge station: Fill up on fresh music and new podcasts for all MP3 players, copy music CDs, and rearrange your music the way you want it.
Audio Cleaning Lab 16
Enhance any audio collection with MAGIX's Audio Cleaning Lab 16. Import any audio recordings from whatever format, and record them internally with MAGIX's advanced software. Audio Cleaning Lab uses high definition mastering technology leveraged from MAGIX's professional suite of audio authoring software! Audio Cleaning Lab will import any audio source with the creation of zero artificial artefacts. Within the program, fine tune, and remove noise, tape hiss, or perform detailed spectrum cleaning.
With Audio Cleaning Lab 16 users are provided with a complete toolbox ready for optimising your LPs, tapes, and even importing audio tracks from video sources. "Those who have recorded interviews or lectures on a variety of formats will find Audio Cleaning Lab's precision audio filters a lifesaver; audiophiles with large collections can transfer their anthologies digitally without losing the warm tones associated with their original format, while removing the pops and crackles that sometimes come along with it," says Illian, "or you can record directly into Audio Cleaning Lab for crystal clear results."
Audio Cleaning Lab 16, comes complete with one click audio mastering wizards, making any project a snap. With streamlined menus, easily navigate through numerous options and produce professional results without having a background in audio editing. Tutorials are included that let users discover exactly what each cleaning function does. This award winning audio restoration tool has already impressed many with its features and the new version looks to do the same.
As always, MAGIX offers all its innovations as a free 30-day trial download. To obtain a review copy, or to inquire about any of our consumer and professional lines of products please contact:
Adam Zarboni
MAGIX AG
PR & Communications Manager, North America
One Valleywood Drive, Suite 302
Markham, Ontario L3R 5L9
T: +1 (905) 470-0400 x.225
F: +1 (905) 470-0403
Email: mailto:azarboni(at)magix(dot)net
Web: http://www.magix.com
Follow us on Twitter
###