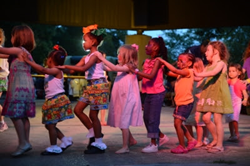 New Orleans, LA (PRWEB) April 24, 2014
Audubon Zoo will be transformed into a magical playland during Zoo-To-Do for Kids, New Orleans' premier benefit event for family things to do on Friday, April 25, 2014.
The Patron Party begins at 5:00 p.m. with exclusive admission to the Regions Bank VIP Hospitality Tent. Early admission starts at 5:30 p.m., general admission starts at 6:30 p.m. and the party continues until 9 p.m.
Live entertainment on the Capital One Main Stage will be provided by the Super Stars, and guests will enjoy beverages and snacks, giant inflatables, arcade games, magicians, strolling performers, face painters, sing-along groups, games and crafts.
The performance lineup also includes the Muggivan School of Irish Dance in the Princess Play Land, the WTUL Kids Show with Chris Trochez in Cooper Plaza and Dr. Jazz and the New Orleans Sounds in the Toddler Area.
Special rates are available for Audubon members, starting at $20 for Zoo-To-Do For Kids, making it one of the top family things to do in New Orleans.
A kid-friendly menu will be served up by more than three dozen local restaurants and eateries. Live animal encounters will be available, and the Gottesman Family Endangered Species Carousel and playground will be open during Zoo-To-Do for Kids.
Please visit http://www.auduboninstitute.org/ztd to purchase tickets or call (504) 861-6160 for more information. Tickets will be available for purchase online on the day of the event, but no tickets will be sold at the gate.
Audubon Zoo will close at 1 p.m. Friday April 25 to prepare for the event
On Friday May 2, Audubon Zoo will host Whitney Zoo-To-Do, the annual adults-only black-tie fund-raiser. Tickets start at $110.
Proceeds from 2014 Zoo-To-Do events will be used to underwrite Gator Run, Audubon Zoo's new lazy river attraction set to open in 2015.
View the Zoo-To-Do for Kids Photo Gallery on Flickr.
Audubon Nature Institute is a 501(c)3 not for profit that operates a family of museums and parks dedicated to nature. These New Orleans facilities include: Audubon Park, Audubon Zoo, Woldenberg Riverfront Park, Audubon Aquarium of the Americas, Freeport-McMoRan Audubon Species Survival Center, Entergy IMAX® Theatre, Audubon Center for Research of Endangered Species, Audubon Louisiana Nature Center, Audubon Butterfly Garden and Insectarium and Audubon Nature Institute Foundation. Ron Forman is President and CEO of Audubon Nature Institute.