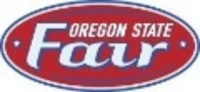 Mamas Don't Let Your Babies Grow Up To Be Cowboys
SALEM, Ore. (PRWEB) March 24, 2008
AUGUST 23 - VANESSA HUDGENS
The first of the Oregon State Fair concerts will feature Vanessa Hudgens, star of the High School Musical movies, and will take place on Saturday, August 23, 2008. Not only has Hudgens starred in the movies, but she also helped contribute to their top-selling soundtracks. Hudgens released her first solo album in 2006, which produced hits such as, "Say OK" and "Come Back To Me."
AUGUST 24 - DOODLEBOPS
Get ready to rock along with the Doodlebops at the fair for a special matinee performance on Sunday, August 24, 2008! Straight from their hit TV show on Playhouse Disney, Deedee, Rooney, and Mo Doodle are getting on the bus, and ready to sing and dance in an interactive concert experience that will have kids, eighteen-months to five-year olds, and their parents rockin' and boppin' together! This candy-colored trio is sure to be one of the premier Oregon events this summer, and will be a treat for the whole family!
ALSO ON AUGUST 24 - GARY ALLAN
Rockin' Country artist Gary Allan will perform a summer concert on Sunday, August 24, 2008. Allan's hits include "Her Man," "Right Where I Need To Be," "Tough Little Boys," "Songs About Rain," "Best I Ever Had," and his current #1 single from Living Hard, "Watching Airplanes."
AUGUST 25 - WEIRD AL YANKOVIC
Weird Al Yankovic, the king of pop culture parodies, is scheduled to perform a summer concert on Monday, August 25, 2008. Yankovic's awards include 28 Gold and Platinum albums, 7 Gold and Platinum-certified home videos and 3 Grammy Awards (with 9 nominations). Yankovic's hits include "Smells Like Nirvana," "Amish Paradise," and "White & Nerdy."
AUGUST 26 - CREEDENCE CLEARWATER REVISITED
Creedence Clearwater Revisited, which includes two members from the original Creedence Clearwater Revival, will perform a summer concert on Tuesday, August 26, 2008. The band's newest release, Recollection, includes new live versions of Revival's hits like "Susie Q," "Proud Mary," "Born on the Bayou," "Fortunate Son," and "Who'll Stop the Rain."
AUGUST 27 - GARRISON KEILLOR
Garrison Keillor's, "A Prairie Home Companion: The Rhubarb Tour" is set to perform on Wednesday, August 27, 2008. The variety-show format, a great addition to the Oregon State Fair concerts, is normally performed in front of theater audiences and broadcast live on over 580 radio stations throughout the country. Since 1972, Garrison Keillor and A Prairie Home Companion have entertained audiences with comedy sketches and a wide variety of music.
AUGUST 28 - CHRIS CAGLE
Chris Cagle will perform on Thursday, August 28, 2008. His newest single, "What Kinda Gone" from his 2008 release My Life's Been a Country Song, follows the gold recording artist's earlier career hits, "I Breathe In, I Breathe Out," "Laredo," "Miss Me Baby," "Country By The Grace of God," "What A Beautiful Day," and "Chicks Dig It."
ALSO AUGUST 28 - TRACY LAWRENCE
Also performing a summer concert on Thursday, August 28, 2008 is Tracy Lawrence. Lawrence has produced sixteen No. 1s and at least 20 top 10 hits, making him one of the most influential artists of this generation. For the Love, Lawrence's 2007 release, has already produced the hit "Find Out Who Your Friends Are," featuring long-time friends Kenny Chesney and Tim McGraw. His other hits include, "Sticks And Stones," "Alibis," "Texas Tornado," "Time Marches On," "Lessons Learned," and "Paint Me A Birmingham."
AUGUST 29 - WILLIE NELSON
The Oregon State Fair concerts will include iconic legend Willie Nelson. He will perform a summer concert on Friday, August 29, 2008. Nelson has recorded more than 200 albums, winning eight Grammys, a President's Merit Award, a Grammy Legend Award and the prestigious Lifetime Achievement Award. His legendary hits include, "Always On My Mind," "On The Road Again," the duets "Mamas Don't Let Your Babies Grow Up To Be Cowboys," "Good Hearted Woman," and "Beer For My Horses."
AUGUST 30 - POISON
Poison will perform on Saturday, August 30. Debuting in 1986 with their album, Look What the Cat Dragged In, Poison has been touring and making music for more than 20 years. Hits include "Talk Dirty to Me," "Nothin' But a Good Time," "Something to Believe In," "Every Rose Has Its Thorn," and "Unskinny Bop."
TICKETS
Tickets for all Oregon State Fair concerts will go on sale at 10:00 a.m. on June 14, 2008. Tickets will be available for purchase at all Safeway TicketsWest outlets in Oregon, 1-800-992-8499 or http://www.Ticketswest.com. All concert tickets include admission to the Fair.
The Oregon State Fair, a division of the Oregon Parks and Recreation Department, is a 144-year-old statewide tradition. Spanning 11 days every summer, the State Fair brings together the best of Oregon, including agricultural exhibits, animals, food, wine and beer competitions, cultural events and world class entertainment. Over 26,000 exhibits will be on display during this year's Fair, held August 22 - September 1, 2008 at the Fairgrounds in Salem. For more information on the Oregon State Fair, visit http://www.oregonstatefair.org.