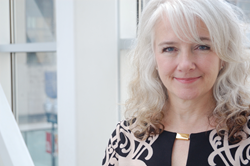 "We want to continue providing that much-needed information and transparency even after they become gold IRA customers, and Foster Writing's work will help us do that in a helpful and meaningful way."
Beverly Hills, California (PRWEB) January 17, 2017
Augusta Precious Metals, a leader in the physical gold IRA industry, today announced the award of a content production contract to Foster Executive Writing and Editing of Lincoln, Nebraska, for production of gold IRA information to help customers learn about and understand the value and inner workings of gold IRAs.
"When our customers work with Augusta Precious Metals retirement specialists to learn about the way physical gold IRAs and silver IRAs work, they become very knowledgeable and confident about their own precious metals investments," said Augusta president and CEO, Isaac Nuriani. "We want to continue providing that much-needed information and transparency even after they become gold IRA customers, and Foster Writing's work will help us do that in a helpful and meaningful way."
Kindra Foster, president of Foster Executive Writing and Editing said, "We are excited to work with Augusta Precious Metals for a number of reasons, not the least of which is their integrity. They are growing fast, and we love being associated with companies that treat their customers well." Foster said the company will work on content ranging from blogs and articles to social media content, press releases and web pages.
"One of the harbingers of a company with integrity is that they are not afraid to share information with their customers and remain transparent," Foster said. "Augusta Precious Metals has given us direction to do just that. It makes our job easy, and it's gratifying to be a part of such an effort."
Augusta Precious Metals Positive Consumer Reviews
Foster said the content production company is particular about which clients it works with, and a rigorous vetting process is used before aligning with any organization. "We've learned it's not worth becoming involved with enterprises that do not have the same values we do," she said. "It might seem crazy, but we dig pretty deep to find out if a company is on the up-and-up."
A part of the vetting process included visiting with the company's leaders, talking with customers and vendors of the company, posing as a potential gold IRA investor, and reviewing independent consumer reviews. "Reviews and calls give us an opinion of the company right from the horse's mouth, so to speak," Foster laughed. "If customers are happy, and they can cite specific reasons their purchasing experience has been good, you can pretty well depend on that information as a viable judgment of the company."
She said Augusta Precious Metals even has received positive reviews by third-party industry websites, such as IRAgoldadvisor—in spite of the fact that some of those companies have attempted to discredit or eclipse Augusta Precious Metals in online searches.
"It's an extremely competitive market," Foster explained, "But when a company honestly does treat its customers right, it's pretty difficult to manipulate the buying landscape too much. In the end, the company with true integrity will win out, and that makes our job as information producers much easier."
Other Augusta Precious Metals Advantages for Gold IRA Content Production
Nuriani added that the gold IRA company has earned a number of other certifications and indicators of the company's integrity, including a A+ rating from the Better Business Bureau and an AAA rating from the Business Consumer Alliance.
"We adhere to the standards of the Numismatic Guaranty Corporation (NGC) for coin grading, and we are an industry-recognized Professional Coin Grading Service (PCGS) authorized dealer," he said. According to Nuriani, the company stays abreast of industry regulations and is dedicated to proper compliance through membership in the Industry Council for Tangible Assets (ICTA) and membership in the National Ethics Association.
The Augusta Precious Metals website claims that the company operates under "values-based business practices" and the family behind the company has more than 40 years of experience in the gold and silver business.
ABOUT AUGUSTA PRECIOUS METALS
A thought leader and respected provider of physical gold, silver and other precious metals products, including precious metals contained in gold IRAs and silver IRAs, Augusta Precious Metals is committed to helping Americans protect their hard-earned assets by making the gold and silver buying process affordable, easy and personal. The Nuriani family has thrived in the gold and silver business for more than 40 years, providing high integrity, knowledgeable and friendly personal service, and the industry's lowest prices. Read the company's more than 98% five-star reviews at Trustlink.org. Learn more about Augusta Precious metals gold IRA products and services at Augustapreciousmetals.com.