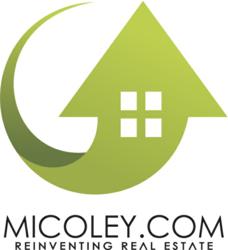 Online real estate Sales Events have been growing in popularity, and are the wave of the future with the properties anticipated to sell fast.
Green Bay, WI (PRWEB) August 20, 2012
Micoley.com is hosting a massive sale though the end of August 31, 2012! Wade T. Micoley, president of the Micoley Company, explains the excitement: "I have been in the industry for over thirty years, and we are still finding new, exciting way to match buyers with the properties of their dreams."
Most of the properties are located in the Midwest, with five of the properties located in southern states. Of the properties being offered in this Sales Event, nearly half are commercial properties, twenty-three are residential properties, and eighteen are plots of land. Sellers are willing to consider all reasonable offers, negotiating for a limited time only.
Exciting southern properties include an entire mobile home park in Tampa, Florida and a twelve-unit office building downtown Louisville, Kentucky that has a starting price over 50% off its original list price. The Midwest properties are located throughout Iowa, Michigan, Minnesota, Ohio, and Wisconsin. Gas stations, convenience stores, and resort condos are also listed on sale during this event. For those entertainment-goers, there is even a movie theater in Menasha, Wisconsin and a bowling alley in Clear Lake, Iowa. All properties are listed with starting prices dramatically lower than their previous value.
Micoley's Sales Event #4 is being held online here, with an end date of August 31, 2012. All sales are currently open for bidding, with many of the properties on sale for over 50% off their original list price. Parties interested in bidding can obtain more property information, register, and bid all online at Micoley.com or contact an agent toll free at 1-888-662-1020.
Micoley.com, based in Green Bay, WI, is a real estate marketing company specializing in bank-owned properties throughout the United States. Their unique approach to real estate sales is executed through customized marketing programs and project focused auction plans, customized for each of their unique clients. Be sure to visit their website for future Auctions and Sales Event information as inventory changes daily.