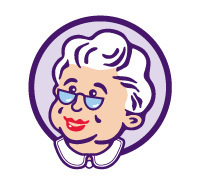 PACS in an Age of Change
Tucson, AZ (Vocus) October 29, 2010
Radiology portal AuntMinnie.com has announced the launch of an online virtual conference discussing the challenges and changes facing healthcare facilities today. Entitled "PACS in an Age of Change," the virtual conference will take place on November 17, 2010, starting at 11 a.m. EST.
The conference will feature key imaging experts speaking on topics that address the issues that radiology professionals are facing today, and how these changes will impact their ability to deliver quality healthcare in the future. Presentations will include live Q&A sessions, as well as an online lounge format that supports peer-to-peer interaction between meeting attendees and industry thought leaders. A virtual exhibit hall will enable attendees to speak to their peers as well as to experts who have already made changes in their institutions. Attendees can also watch demos and learn about the latest trends in the industry.
More information is available at http://pacschange.auntminnie.com. AuntMinnie.com members are encouraged to register early for this exciting event. The conference is provided free of charge, and registered participants will also be eligible for prizes like Apple iPads.
PACS in an Age of Change is designed to help radiology professionals survive and thrive during a time of breathtaking change in their specialty by learning how to use imaging informatics technology to operate more efficiently. PACS empowers radiology practices and hospitals to do more with diminishing resources; create more efficient workflows, processes, and procedures; and, by understanding their business through analytics, gain greater insight into facility operations.
"We are excited about this opportunity to demonstrate the effectiveness of the virtual conference format in the radiology industry," said Ashok Shah, general manager of AuntMinnie.com. "With this platform and the support of our sponsors, AuntMinnie has assembled a compelling educational program that enables radiology professionals to learn from the best without the hassle and cost of traveling to a traditional conference."
PACS in an Age of Change is being supported by an unrestricted educational grant from McKesson Corp. and affiliated sponsors Cisco, Nuance, Vital Images Inc., Barco, and Nexsan.
About AuntMinnie.com
AuntMinnie.com is the premier online information, transaction, and education site for all individuals affiliated with the medical imaging market. Rich in timely, original content and customer-centered products and services, AuntMinnie.com is designed to enhance the professional lives of its members through interaction, participation, exchange, and commerce. AuntMinnie.com is owned by IMV, Ltd. Additional information on AuntMinnie.com is available at http://www.auntminnie.com.
###