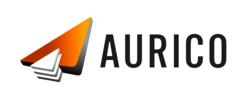 Our customer service, report quality and technology are key factors leading to clients ranking us so highly in the Baker's Dozen.
Arlington Heights, IL (PRWEB) November 29, 2012
HRO Today, the nation's leading magazine on human resources outsourcing, has named Aurico one of the nation's top background screening providers. Aurico is sixth overall in the 2012 Baker's Dozen Customer Satisfaction Rankings.
HRO Today determined the outcome by compiling data from over 700 verified customer survey responses of background screening providers. Customer respondents provided feedback in the following three categories: range of service, deal sizes, and quality of customer service. The rankings were solely based on the customer satisfaction surveys and not by staff members or a panel of judges.
This is the first year Aurico has been recognized in the HRO Today Baker's Dozen rankings. "It's been an exciting year," stated Ben Goldberg, President of Aurico. "We've improved our ranking on the Inc. 5000 by 885 positions, won the 2012 SCORE Award, received the Daily Herald's Entrepreneurial Excellence Award, and now, the Baker's Dozen. Aurico's success is tied directly to our dedicated, hard-working employees." He further states, "Our customer service, report quality and technology are key factors leading to clients ranking us so highly in the Baker's Dozen."
One of the surveyed clients includes Jana, Director of Talent Acquisition, who stated, "I love Aurico and everything about them. I absolutely enjoy the quality and speed of service I'm provided. Their customer service is definitely the best I've ever encountered. They really are a world-class organization."
Another client surveyed was Mary, VP of HR, who said, "As an employer, you always hope that the new vendor is as good as what they portrayed. I'm so happy to say it has been true with Aurico—maybe even better."
Ben believes clients view Aurico as an extension of their teams. "Each client receives the type of attention one would see if he or she was simply in the next office over. Aligning people, reporting and technology to meet client goals enables Aurico to become a true partner and trusted resource which has led to earning this national recognition."
Lindsay, HR Manager, may have said it best when adding her input to the survey: "Aurico has exceeded our expectations, and I wanted to personally let Aurico know how much we value your partnership. Your responsiveness, attention to detail, proactive approach, and explanation as we went through the process was truly appreciated."
About Aurico: Aurico is an NAPBS-accredited company that provides a comprehensive array of in-depth employment screening, background checks, drug testing, selection assessment and related resources that help clients find and retain the "A" players—the best people for the job. Recognized as an industry leader for exceptional commitment to accuracy, service and a solutions-based approach, Aurico partners with HR departments to increase efficiency, lower recruitment costs and improve organizational performance, in the U.S. and worldwide.